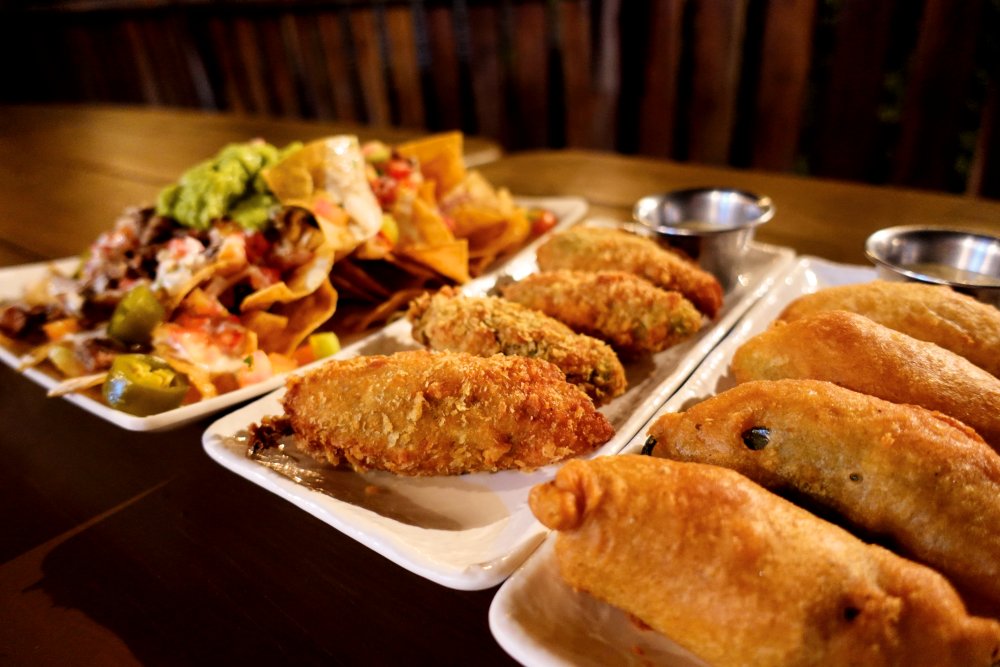 Belizean Culinary Delights in Belmopan: Aria's Lounge, a 4.1-Star Garden-Style Local Cuisine Restaurant
During my visit to Belize, I found myself mostly refraining from dining out due to the high cost of eating out. However, on a weekend after receiving a scholarship, I decided to treat myself and stumbled upon a highly-rated restaurant on Google Maps – Aria's Lounge. It's a garden-style restaurant that specializes in a variety of local cuisine. The ambiance is lovely with beautiful lighting, and the food is truly delicious. It's no wonder it boasts an impressive average rating of 4.1 stars.
English is not my native language, but I am currently learning it. I am attempting to write articles in English to help others who may be searching for information. Some sentences might sound awkward or unusual, and I hope you understand. I welcome any questions you may have, and I'll be happy to respond.
Feeling adventurous one day, I suddenly had the craving to sample a Belizean specialty – Jalapeno poppers, which are essentially Mexican chili peppers. Last week, at a social gathering, I had the chance to taste this dish for the first time, and it left an indelible impression on me. The ones I tried then were served cold, so this time around, I wanted to experience the deliciousness of freshly made jalapeno poppers.
Belmopan's Popular Dining Spot:Aria's Lounge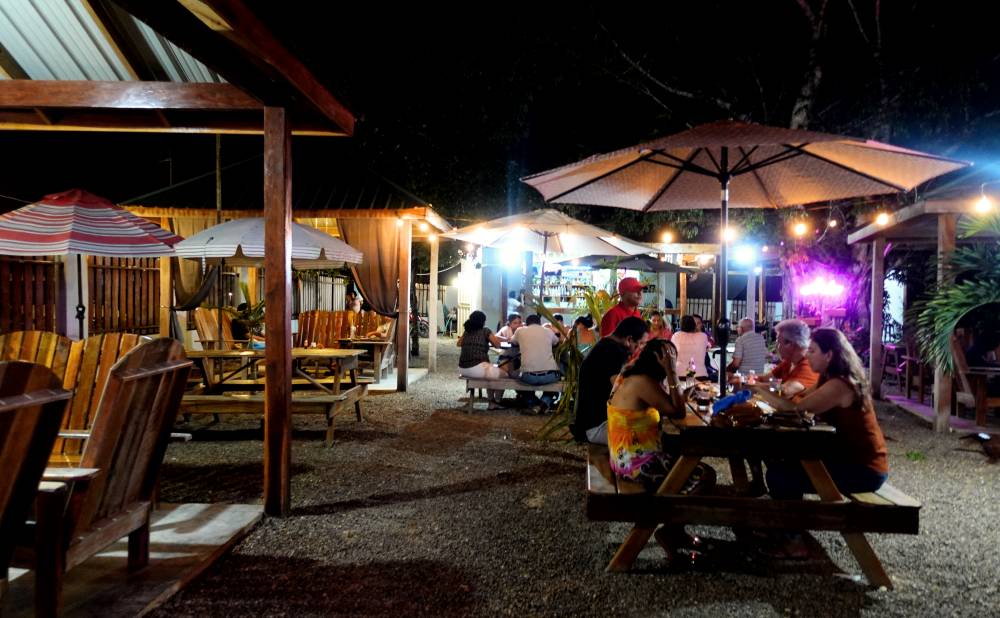 Aria's Lounge is an outdoor restaurant in Belmopan, known for its charming garden-style ambiance and a diverse menu offering a wide range of beverages and culinary delights.
Aria's Lounge
Adress: Kai'mat St, Belmopan
ariaslounge2022@gmail.com
Business hours:11:00–23:30
Facebook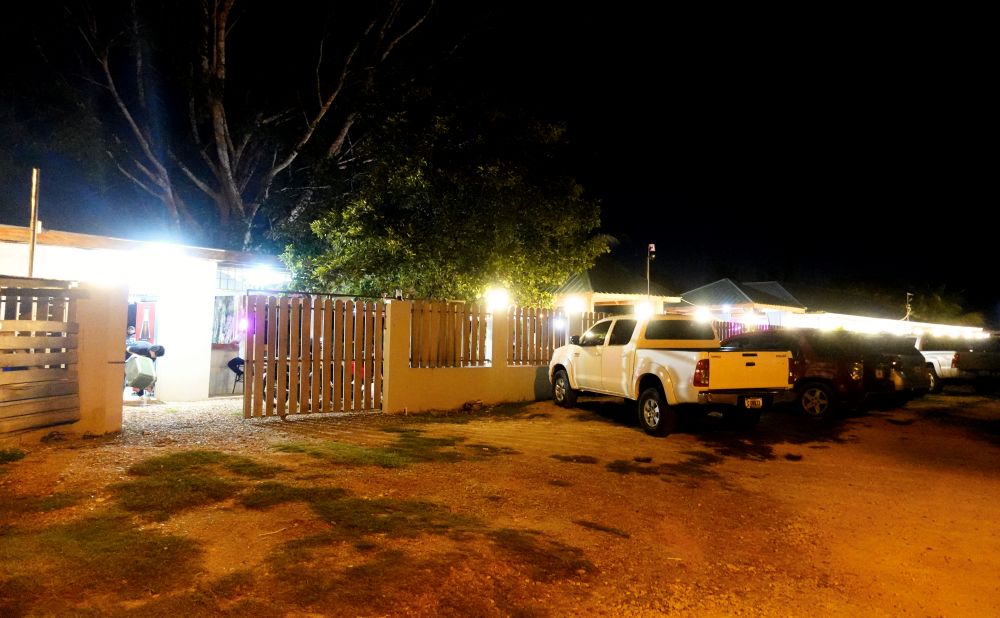 The restaurant features a spacious parking area, making it convenient for diners to park their vehicles.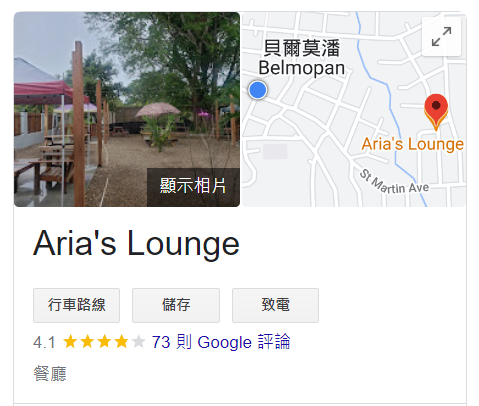 In Belize, where Google Maps reviews are not very common, this restaurant stands out with an astonishing 4.1-star high rating, a testament to its popularity.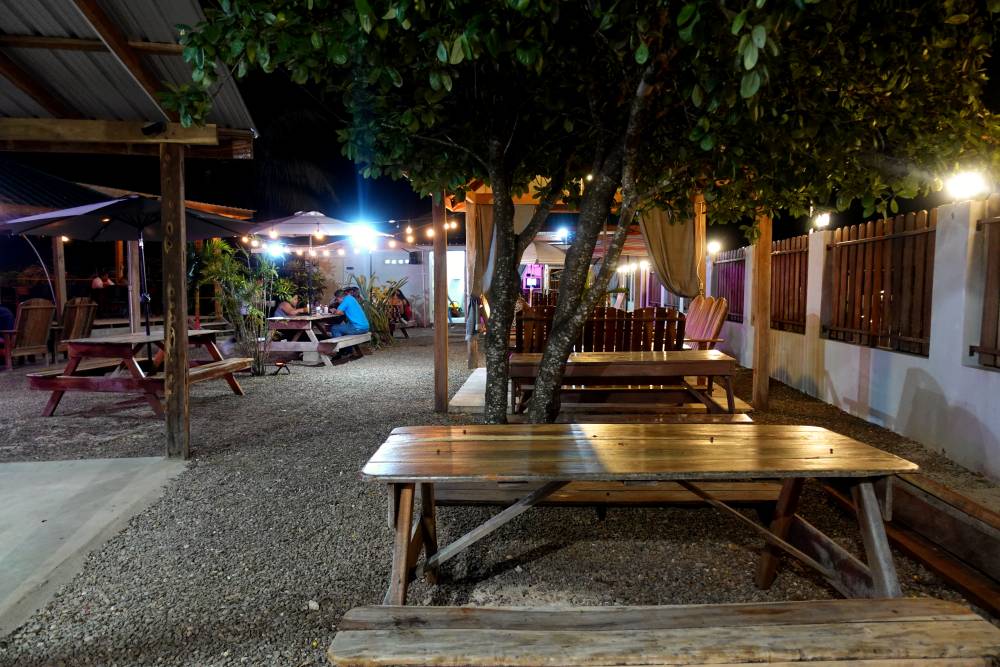 Aria's Lounge boasts an incredibly spacious interior with a strong natural ambiance. Starting from the restaurant's entrance, the path is adorned with gravel, creating a serene, natural atmosphere that makes you feel as if you've stepped into a tropical oasis in Central America.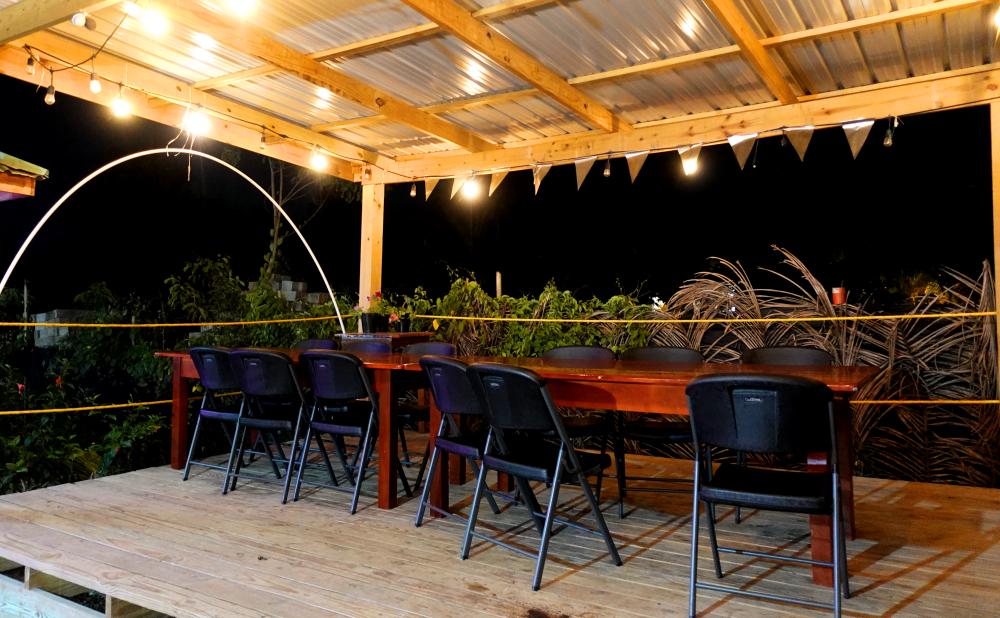 The restaurant's surroundings are adorned with various green plants and natural elements. The presence of these plants adds vibrancy and vitality, creating a pleasant, homely atmosphere for dining.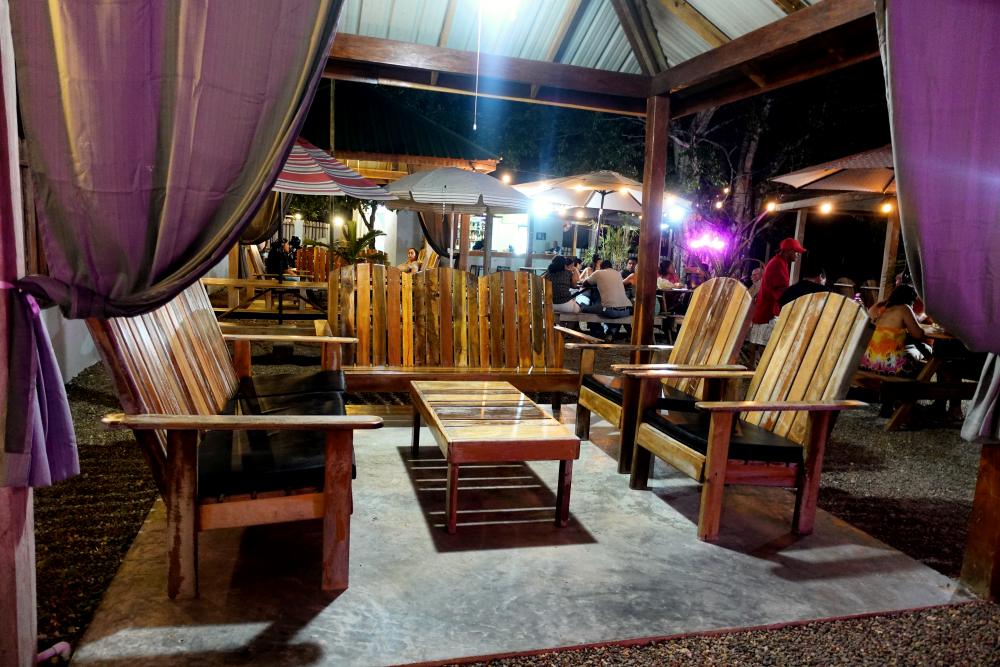 The seating arrangement in the dining area is thoughtfully designed, catering to a wide range of customers' needs, from couples looking for an intimate dining experience to larger groups. This versatile design makes Aria's Lounge an excellent choice for various dining occasions, whether it's a romantic date, a family gathering, or a get-together with friends.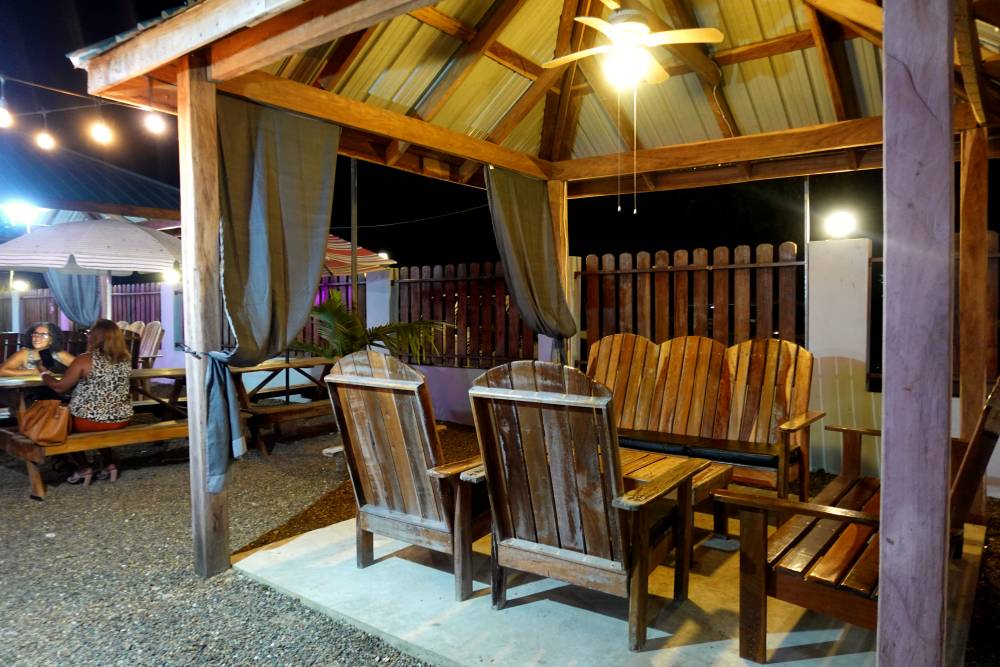 For outdoor restaurants, the most common concerns are scorching sun or unexpected rain. What's great about Aria's Lounge is that every seat is equipped with a roof and umbrellas for shade and protection, ensuring a comfortable dining experience regardless of the weather.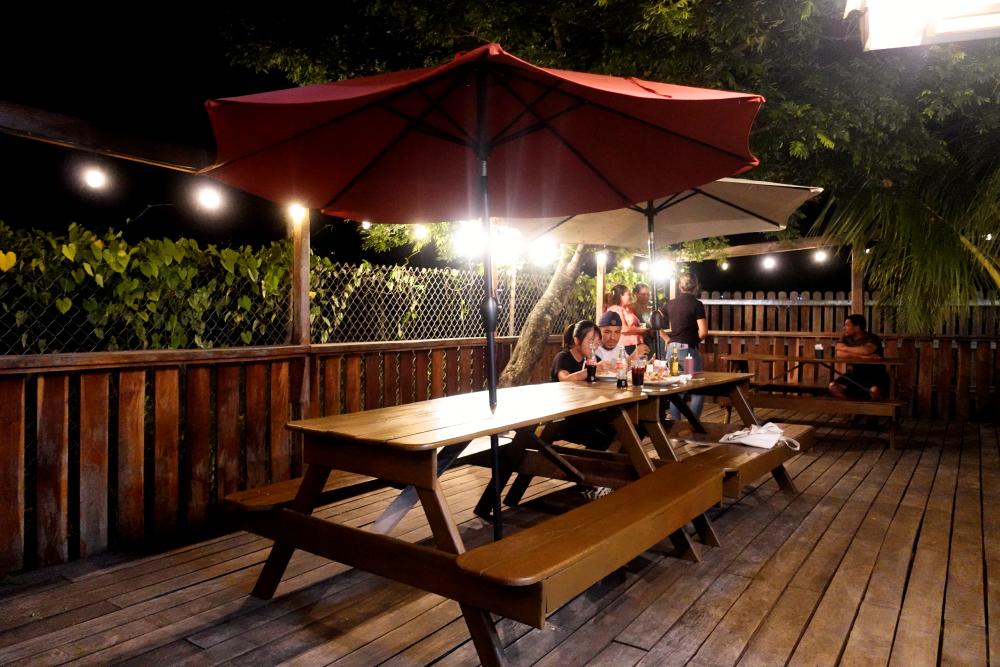 On this particular day, we opted for a quieter dining experience in the area farther from the bar, deep within the restaurant. This section also features children's play facilities, making it a family-friendly restaurant that caters to both parents and kids.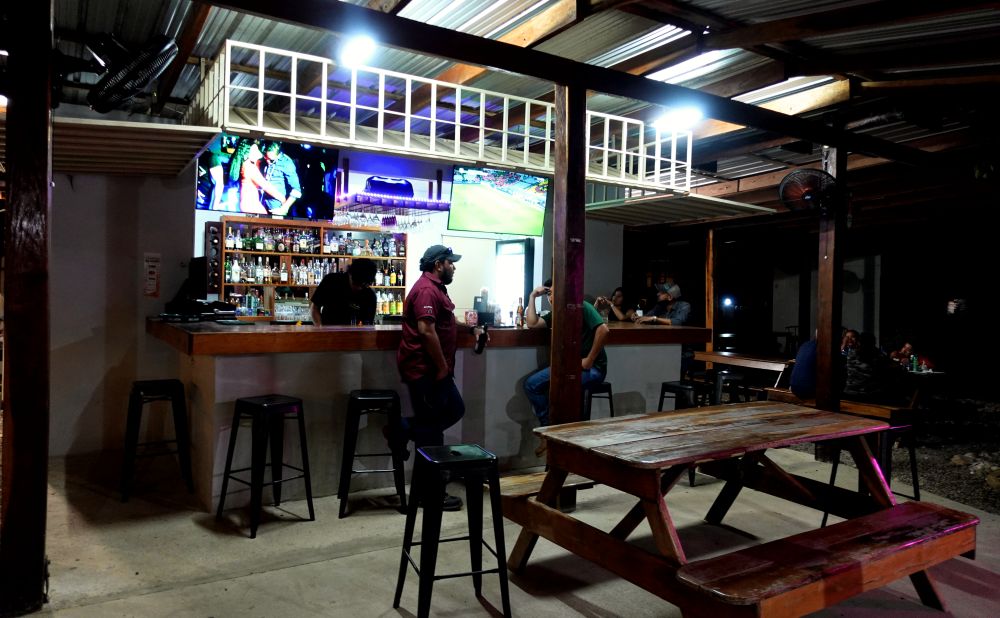 In the bar area, you can enjoy music and catch some sports games. Even if you decide to visit alone, you won't feel out of place, as it offers a welcoming and lively atmosphere.
Aria's Loungeor Menu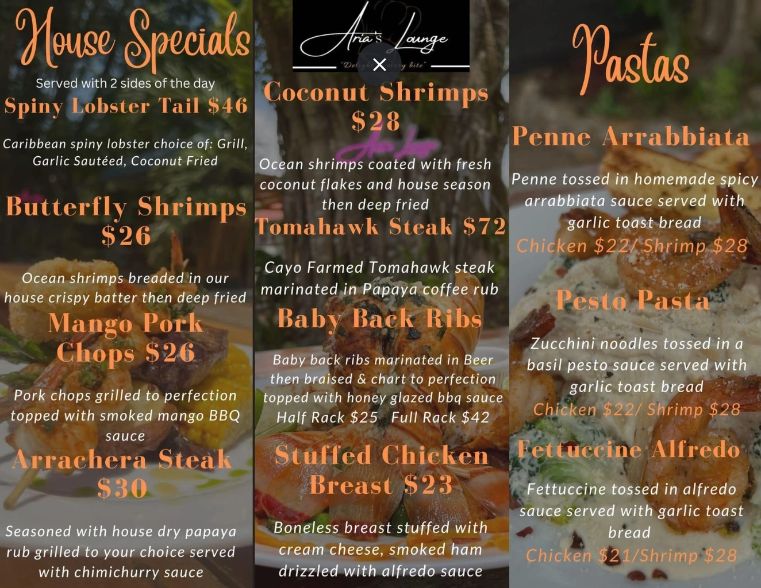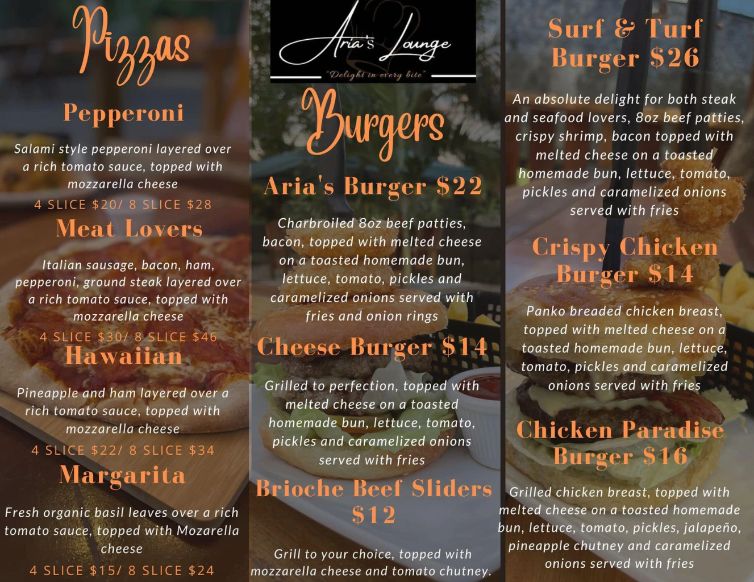 The menu at Aria's Lounge is incredibly diverse, featuring a wide range of Central American local specialties. Whether you're in the mood for lobster, barbecue, burgers, pizza, pasta, or Mexican cuisine, this place has it all, offering a truly overwhelming array of options for diners.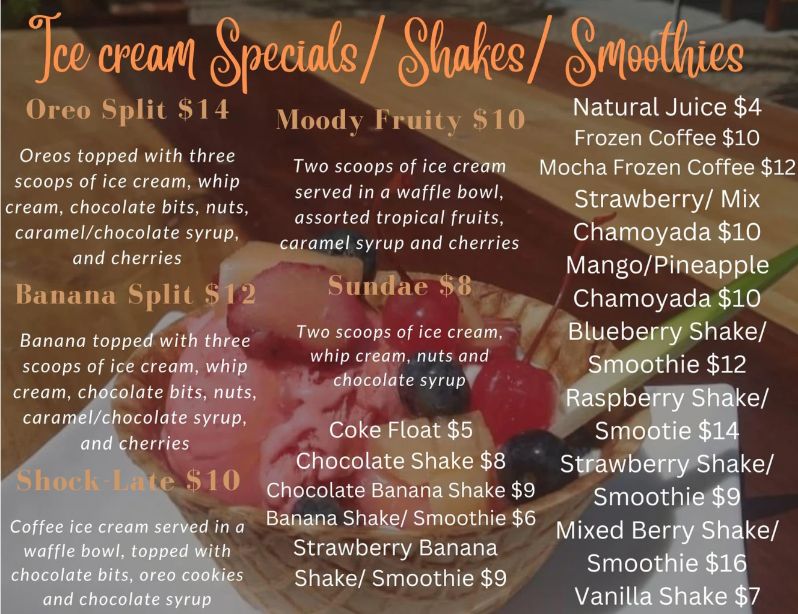 When it comes to desserts and beverages, the selection is equally extensive, with over twenty different choices of smoothies and milkshakes.
Belizean Delicacy: Jalapeño Poppers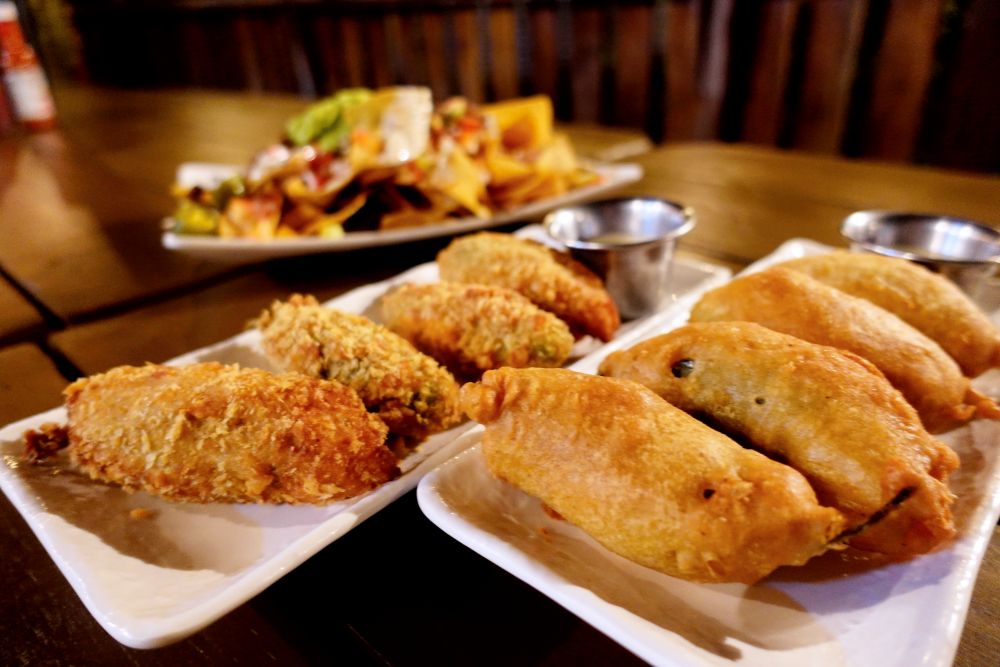 Jalapeno poppers, made from Mexican chili peppers, involve slicing the peppers open, removing the seeds, and stuffing them with cream cheese and other fillings. They are then coated in a batter and deep-fried to create a delicious treat. Despite their primary ingredient being chili peppers, these poppers aren't overwhelmingly spicy; the cream cheese filling adds a creamy and mild balance to the heat.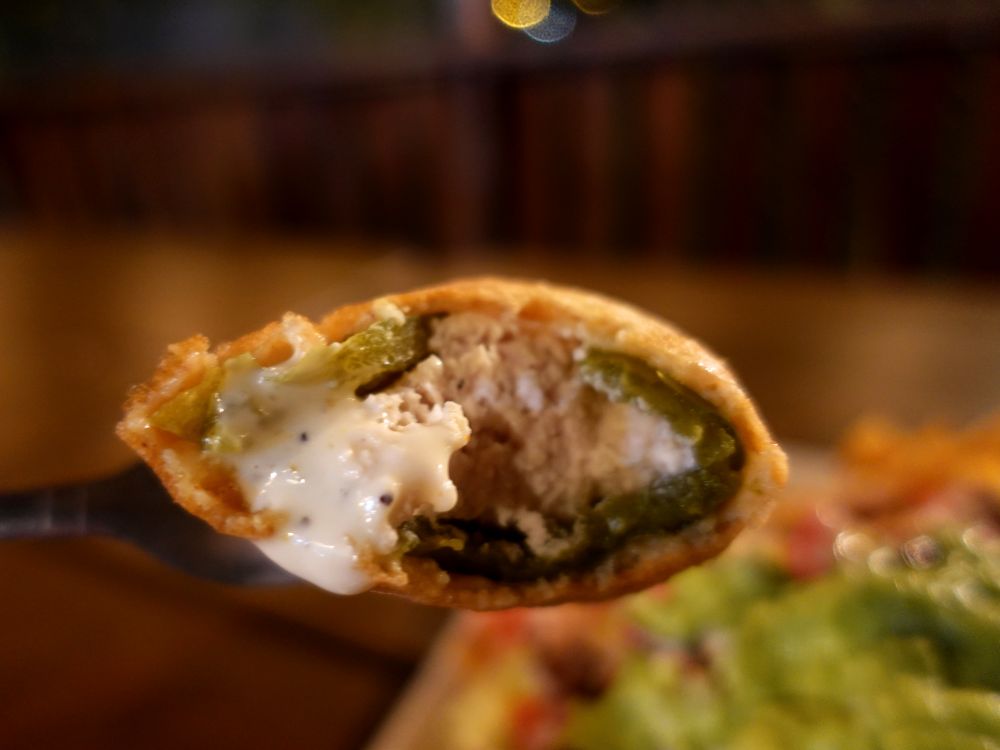 What's quite interesting is that even though they are made from Mexican chili peppers, my Mexican friends have never tasted this dish. Upon researching, I discovered that this style of preparation actually originates from the state of Texas in the United States.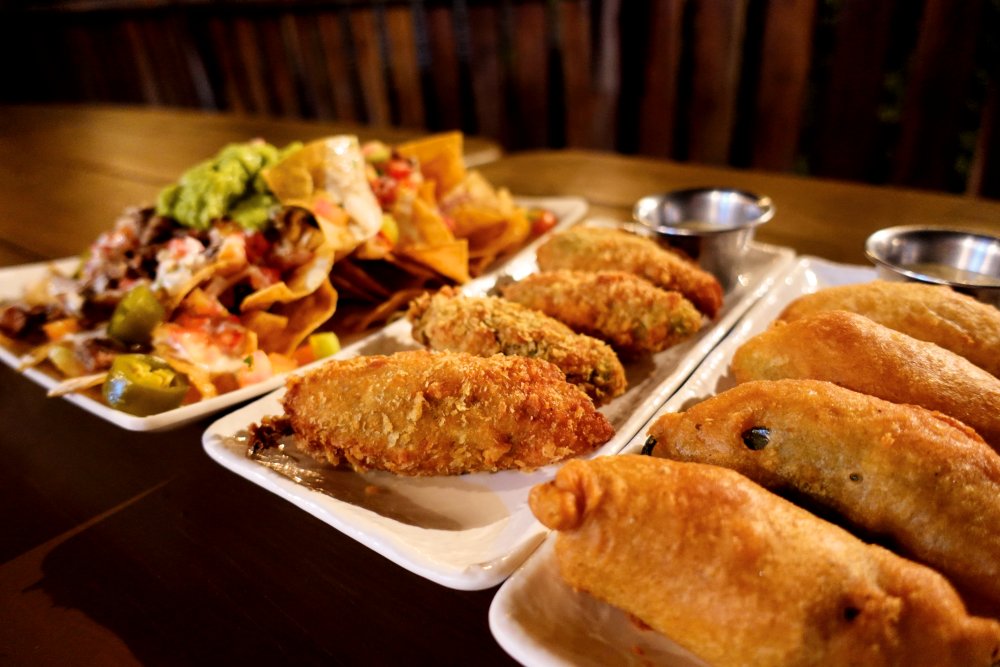 Here, you can find two types of fried peppers on sale: Jalapeño poppers and Stuffed Jalapeño, both priced at 11 BZD (175 TWD). The primary distinction between these two pepper dishes lies in the type of coating used. One is made with a regular batter, while the other is coated in breadcrumbs. Since my arrival in Belize, I've had the opportunity to enjoy them three times, and each time, the level of spiciness and flavor has showcased distinct characteristics.
Nachos a lo macho Beef $18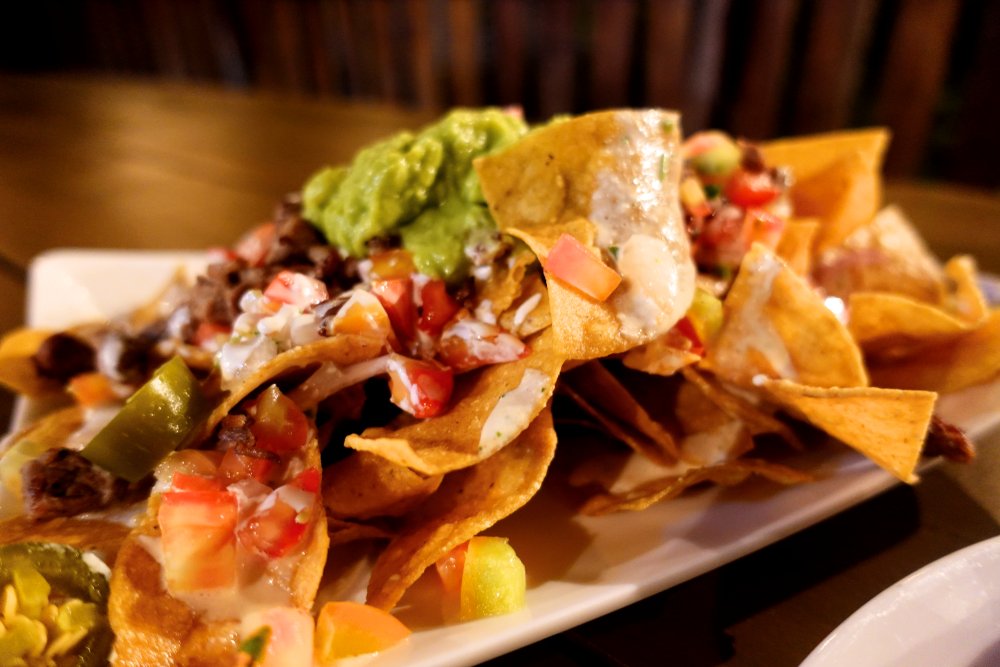 Nachos have their origins in the northern region of Mexico and are essentially corn chips, similar to our snack Doritos but without seasoning. They are typically served with a dipping sauce made from cheese, Mexican chili peppers, onions, and diced tomatoes. Nachos are often enjoyed as an appetizer or snack, but they can also be part of a full meal.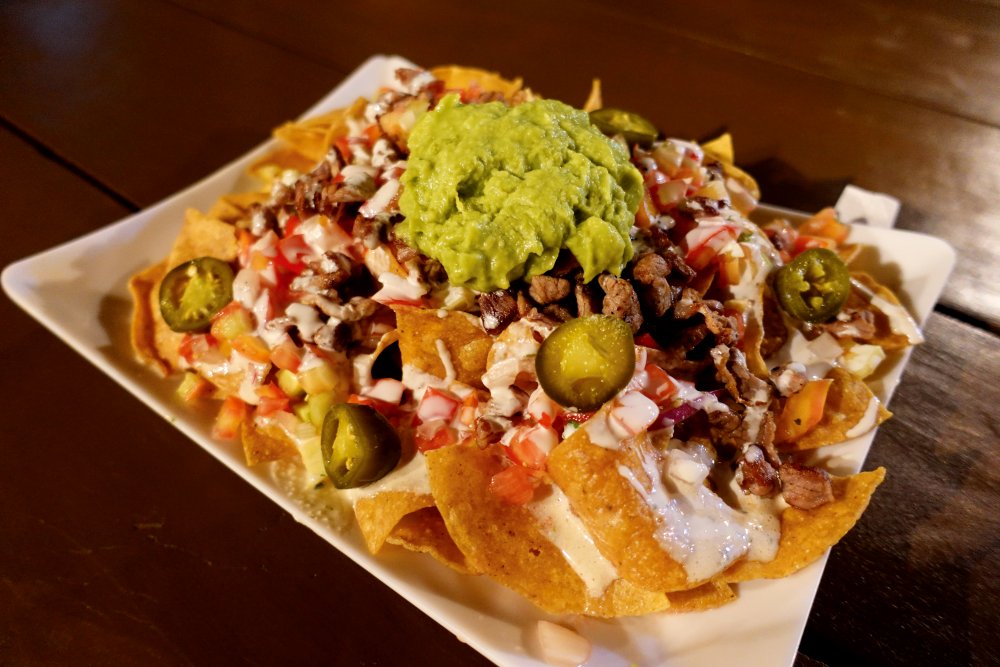 When writing this article, I was surprised to learn that "Nachos a lo macho" translates to "corn chips with machismo" in English. At the time of ordering, I was only familiar with "Nachos" on the menu. The portion size was incredibly generous, and when it was brought to the table, I was quite taken aback. It's no wonder they named it "corn chips with machismo" – the dish truly lives up to its name. On this particular day, I opted for the beef flavor, which included chunks of beef mixed in. You can also choose chicken or shrimp as alternative toppings.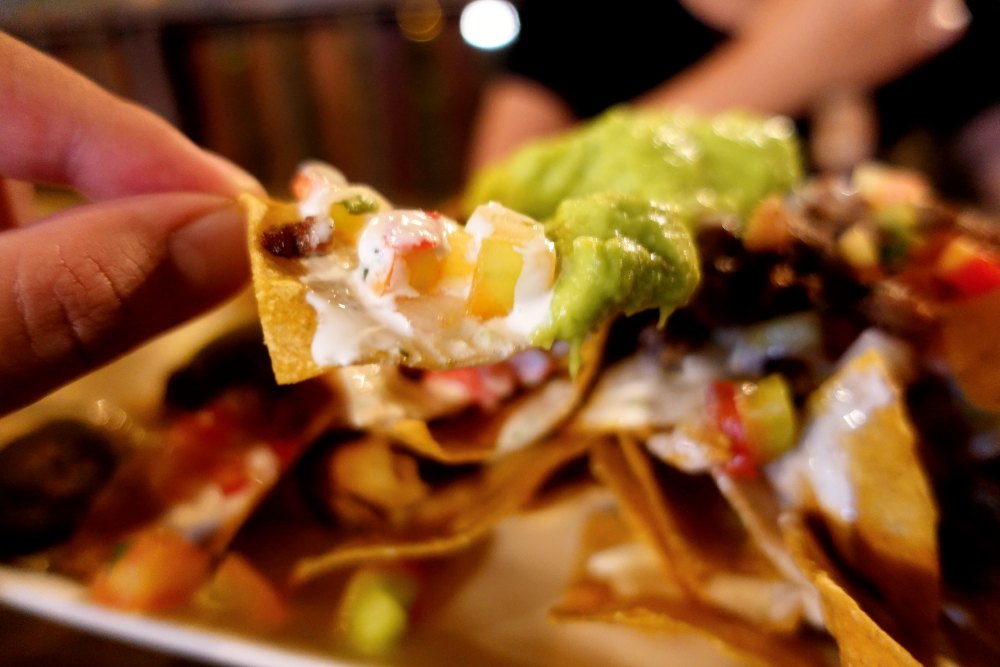 Becoming the best Nachos I've had in Belize so far, these Nachos a lo macho were a delightful surprise. They came with freshly made guacamole, featuring perfectly ripe avocados that added a fantastic depth of flavor. They were so good that I found myself contemplating the idea of working here to learn their secret recipe. Priced at 18 BZD (approximately 285 TWD), it might not be considered budget-friendly, but the portion size was incredibly generous. It kept us satisfied for over two hours, and after sharing with a friend, we finally managed to conquer the dish.
Fettuccine Alfredo Creamy Cheese Italian Wide Noodles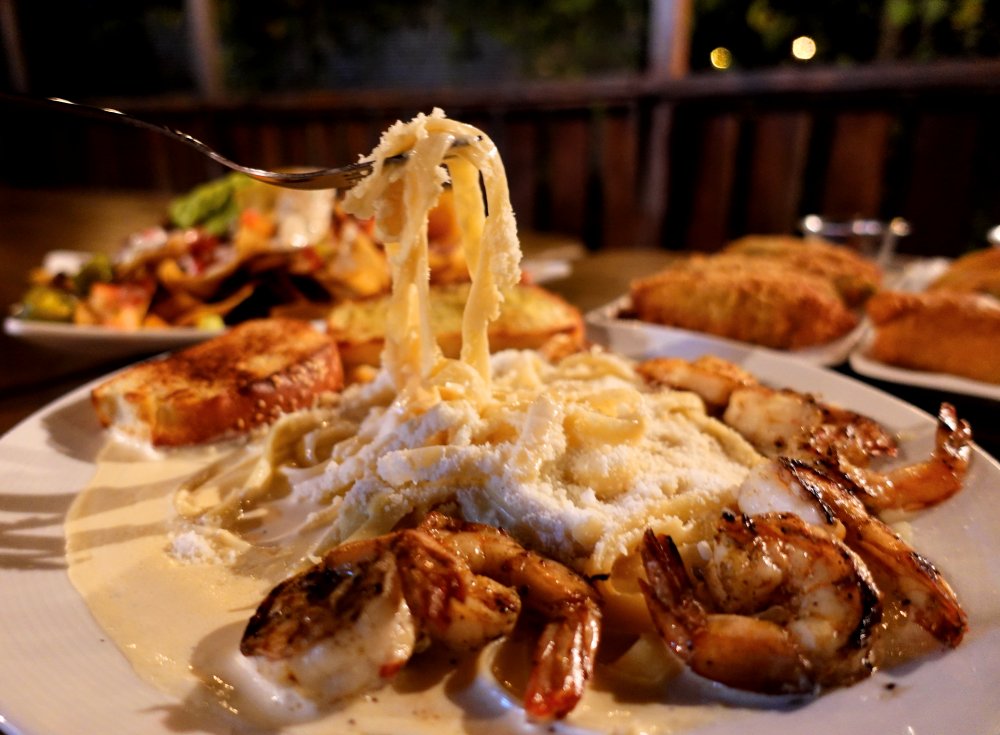 Here, there are three varieties of Italian pasta available: spicy sauce, pesto, and creamy white sauce. On this particular day, my friend ordered the creamy white sauce shrimp Italian pasta priced at 28 BZD (approximately 445 TWD). This dish was not only abundant in quantity but also in quality. It featured a generous serving of five large charcoal-grilled shrimp that emitted an enticing aroma.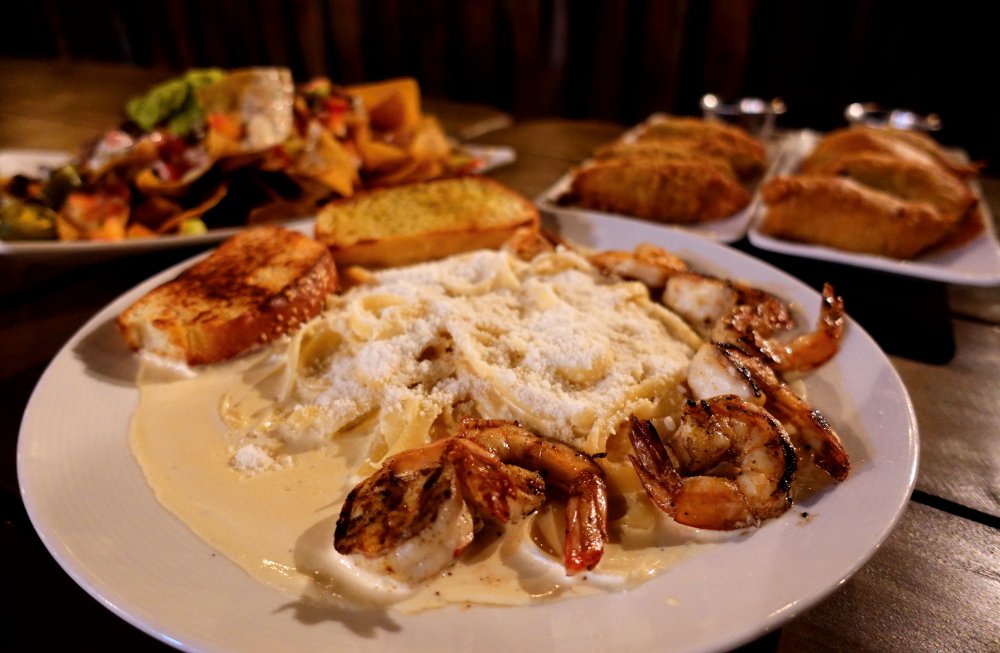 The charcoal grilling not only preserved the freshness of the seafood but also enhanced its delicious texture. The creamy white sauce, with its rich and creamy flavor, added a delightful dimension to this Italian pasta dish. Overall, it was an impressive culinary experience, and I wholeheartedly recommend it to fellow white sauce enthusiasts.
Coconut Shrimp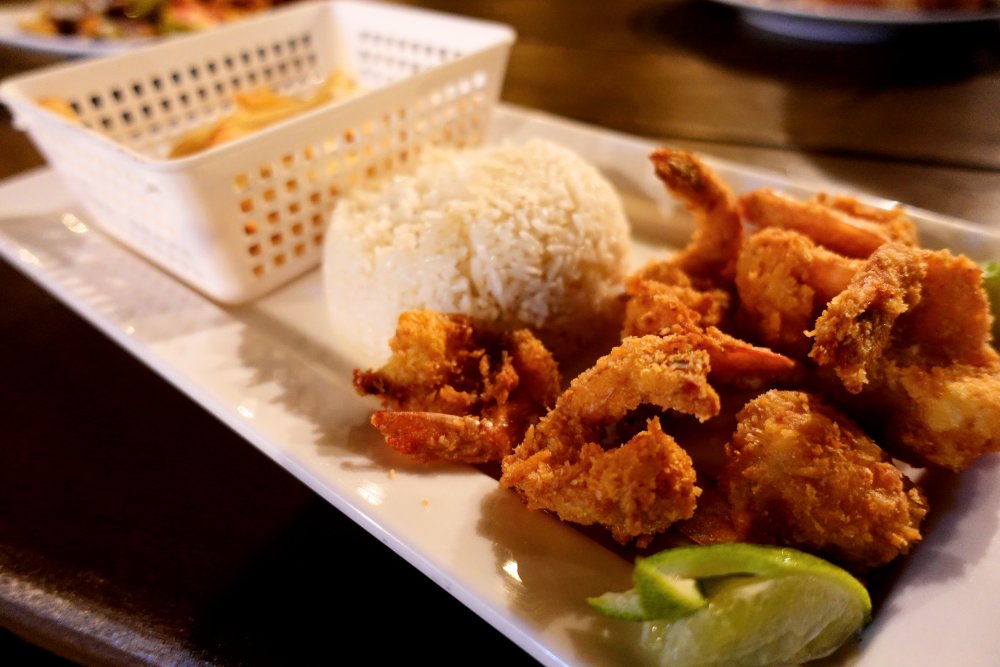 Coconut shrimp is undeniably one of the must-try dishes in the Caribbean. Its batter is coated with shredded coconut, which adds layers of texture and aroma. This marked my second time trying coconut shrimp in Belize, with my first experience on Caye Caulker. However, the coconut shrimp here was even more delightful. It's quite distinct from the pineapple shrimp balls you find in Taiwan; the batter is incredibly crispy, and the addition of coconut provides a unique and tempting aroma, almost making you feel like you're indulging in health food. I imagine that pairing it with pineapple and mayonnaise would also be incredibly delicious.
Is Aria's Lounge Worth a Visit?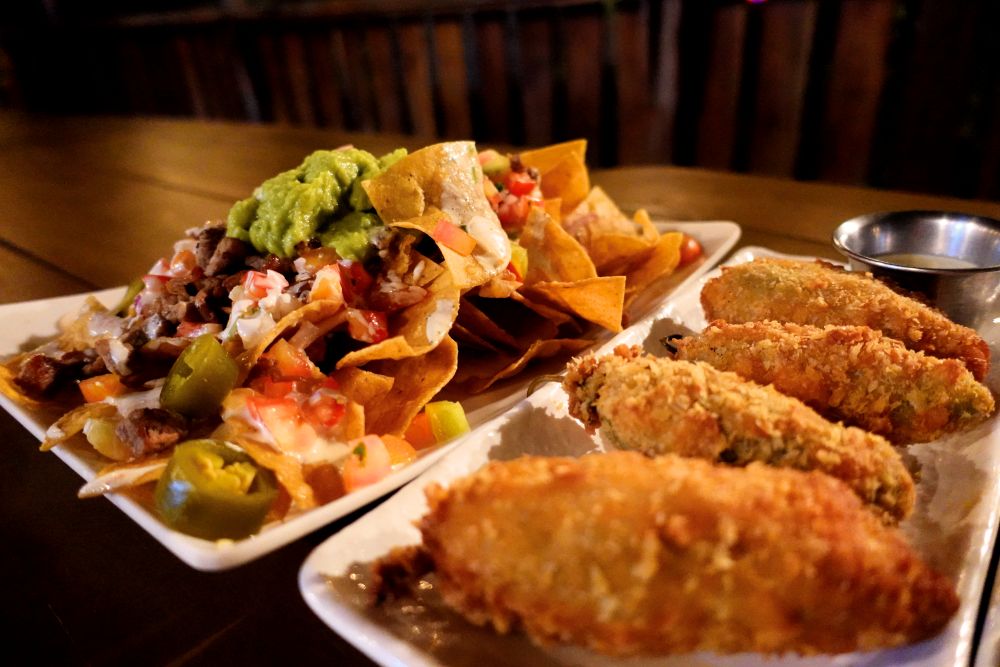 While the prices at Aria's Lounge may be on the higher side, the overall taste has certainly left a lasting impression and is among the most memorable dining experiences we've had in Belize. Not a single dish disappointed us. Additionally, the beautiful and comfortable outdoor setting adds to the ambiance, but do be prepared for the presence of mosquitoes. We highly recommend bringing mosquito repellent when heading out in Belize during the evening to effectively avoid these pesky insects.
As for the Jalapeno poppers, the spiciness level is around 0.5 stars, making it a manageable choice even for those who don't particularly enjoy spicy food. The price is quite comparable to what you might find elsewhere, with a recent purchase from a roadside stall priced at 2.75 BZD. However, the Jalapeno poppers at Aria's Lounge are freshly fried on-site, ensuring a superior flavor that's well worth the cost.
Discover the Best Fresh Lobster Shopping Experience in Placencia, Belize: Buy and Cook Your Own Lobster at the Gym!
Belize | San Ignacio Travel Recommendations: Unraveling the Adventure of Ancient Tombs at Actun Tunichil Muknal – One-Day Tour to the Mayan Temple Crystal Cave
Belize Travel Guide: Placencia, a Hidden Gem for Tourists・25 Years of Traditional Lobster Festival and Fresh Lobster Delights