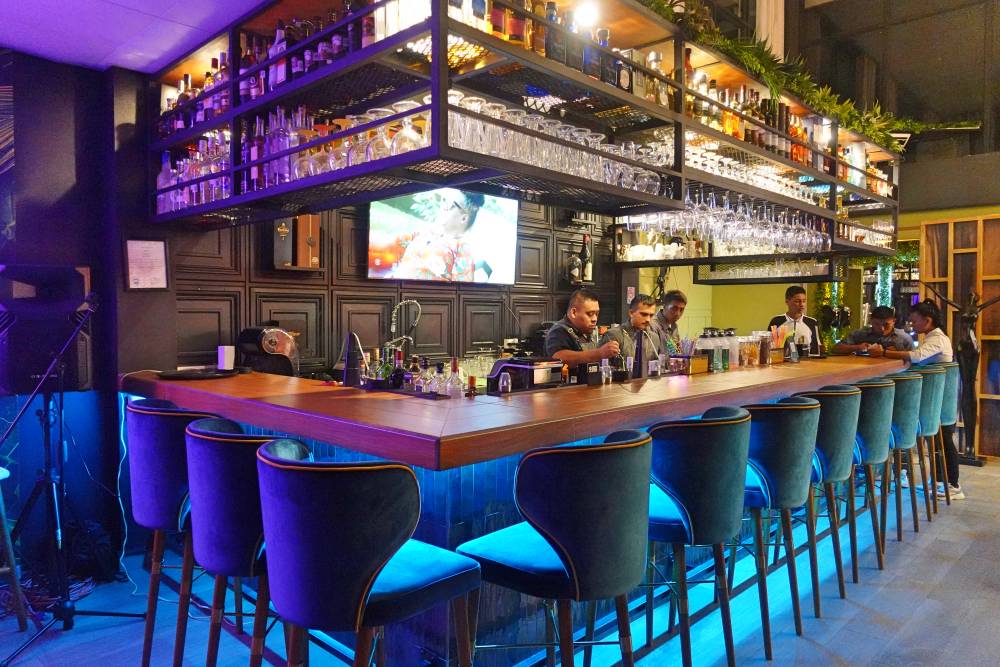 Your Ultimate Guide to Belmopan Nightlife |Five Fusion Restaurant & Bar
After having Five Fusion Restaurant & Bar on my Google Maps "must-visit" list for quite some time, I finally made it to this trendy spot as my time in Belize is drawing to a close. True to its reputation, Five Fusion in Belmopan lives up to its name as a super chill dining and cocktail destination. The ambiance is nothing short of enchanting, enveloped in dreamy and romantic shades of pink and purple lighting, creating an aura of mystery and allure. Despite being open for only a few months, it has quickly become one of the most popular Instagram-worthy restaurants in the area.
English is not my native language, but I am currently learning it. I am attempting to write articles in English to help others who may be searching for information. Some sentences might sound awkward or unusual, and I hope you understand. I welcome any questions you may have, and I'll be happy to respond.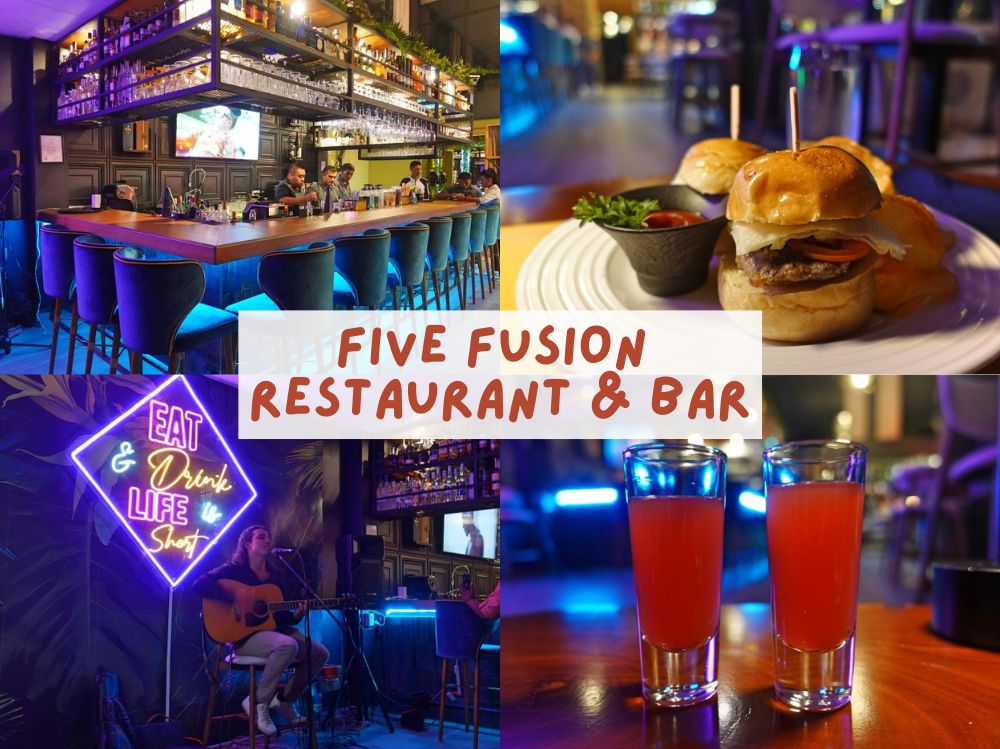 Belmopan Nightlife Scene Five Fusion Restaurant & Bar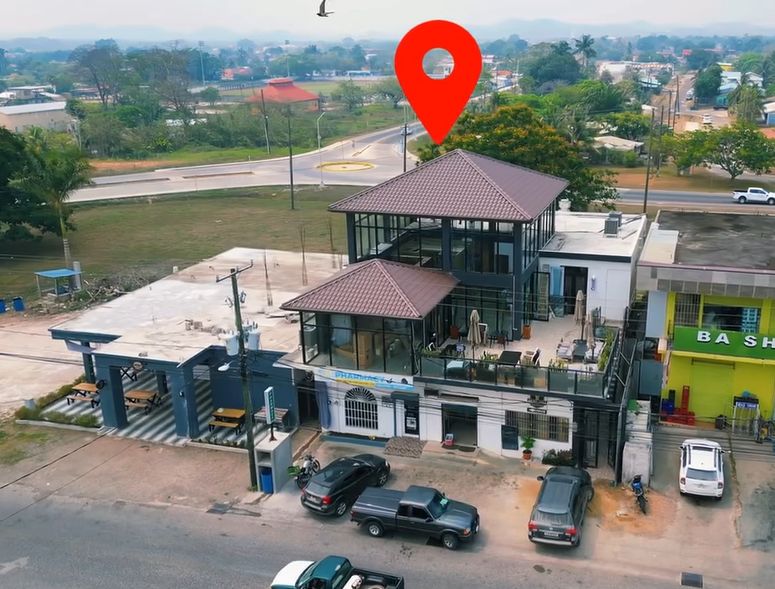 Five Fusion Restaurant & Bar is a newly opened dining and cocktail establishment as of June 2023, located adjacent to the roundabout on the main road of Belmopan. To access this hidden gem, you'll need to ascend a flight of stairs to the second floor of the building. Right next door on the first floor is Wingz, a locally popular bar.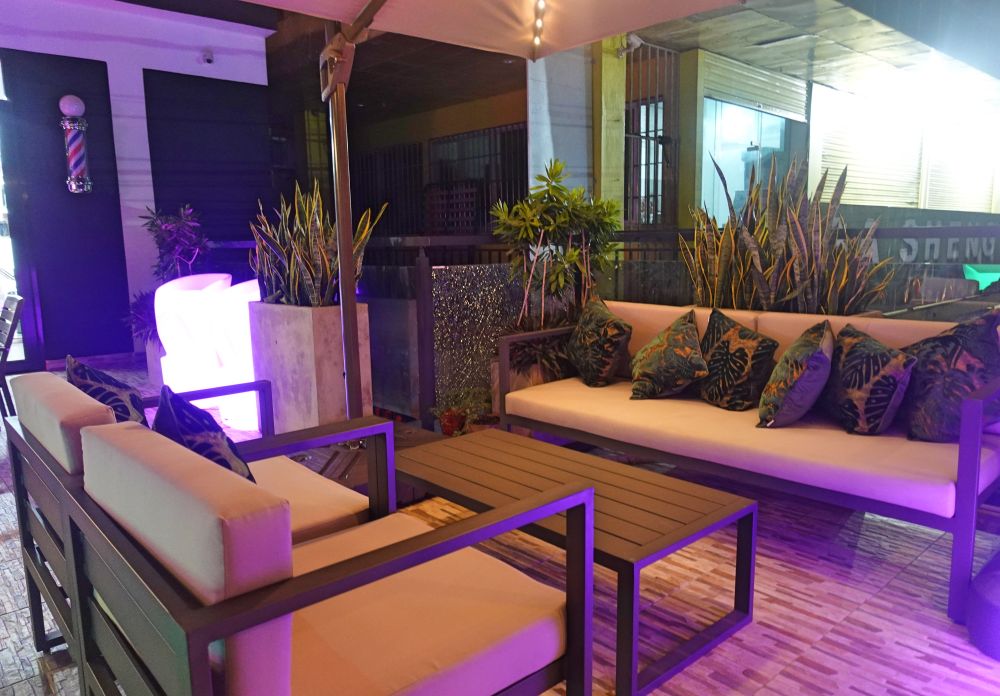 Upon reaching the second floor, your attention is immediately drawn to FIVE Hair Studio, a contemporary and stylish salon under the same company's umbrella. It's a clever business model – get pampered and styled at the salon before heading next door for a romantic rendezvous with a drink.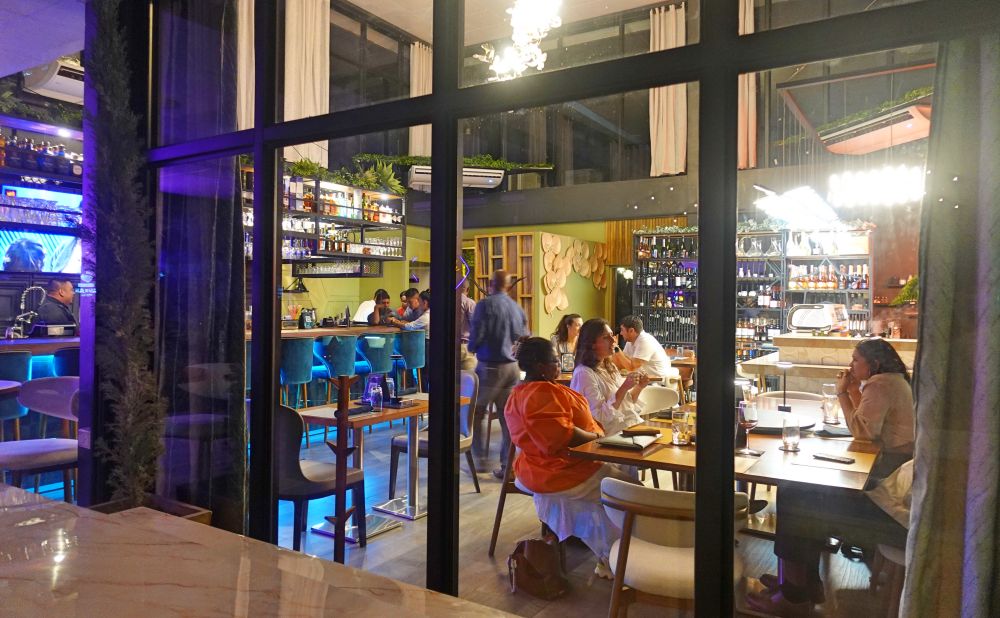 With its double-height floor-to-ceiling windows and spacious crystal chandelier, the view from outside at night is both striking and captivating.
Five Fusion Restaurant & Bar
Adress: 44 17 Nim Li Punit St, Belmopan
625-9352
fivefusionbar2023@gmail.com
Opening Hours: 12:00 PM – 12:00 AM (Closed on Wednesdays)
Facebook Instagram Menu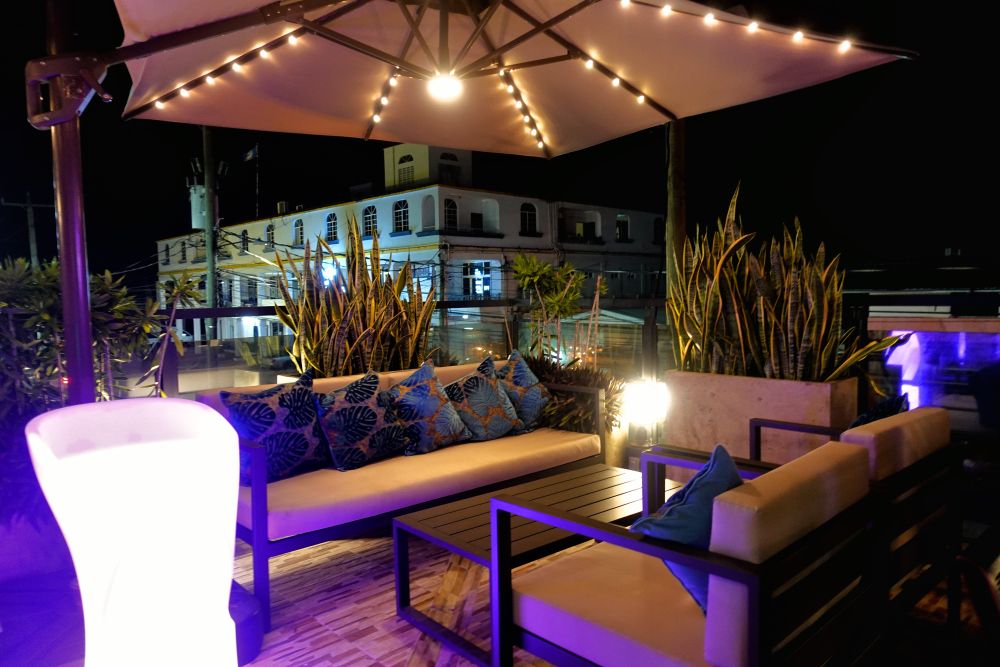 Five Fusion Restaurant & Bar operates from noon until midnight, offering both indoor and outdoor dining spaces.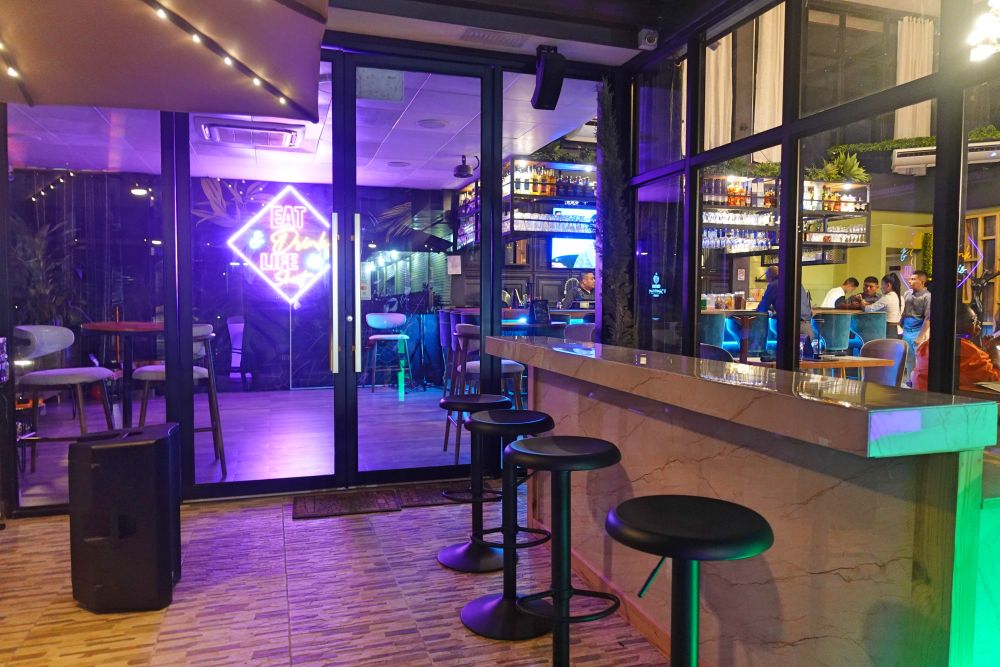 The outdoor area features a mini bar, and if there's a singer or DJ performing, they'll be stationed in the corner of the terrace. Outdoor speakers are also set up to ensure that the entire space can bask in the beauty of the music.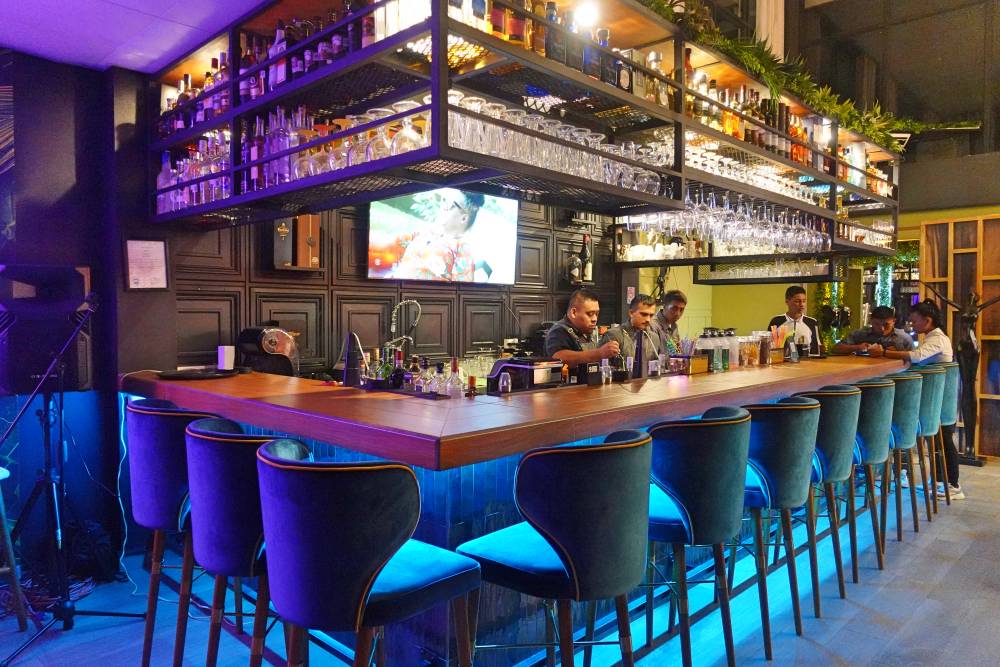 The indoor dining area is exceptionally spacious, accentuated by its high ceiling design, giving it an even more generous feel. It is primarily divided into the dining section, a cozy sofa lounge, a bar area, and private dining booths.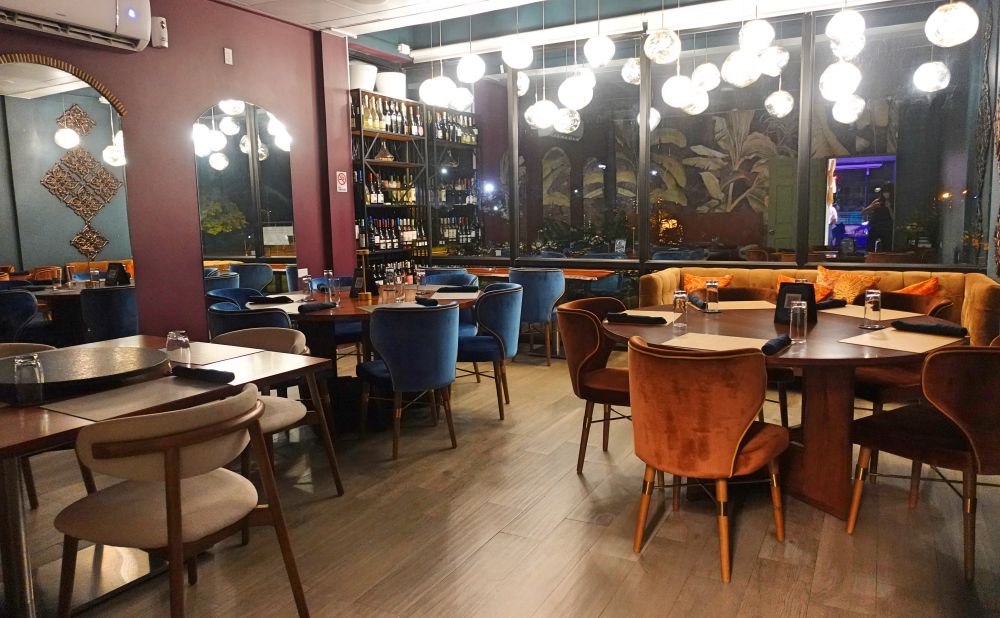 As you venture to the end of the indoor space, you'll find the exclusive private dining section. Here, the restaurant's elegant ambiance is preserved while offering an extra layer of privacy. This area is particularly well-suited for group gatherings and parties.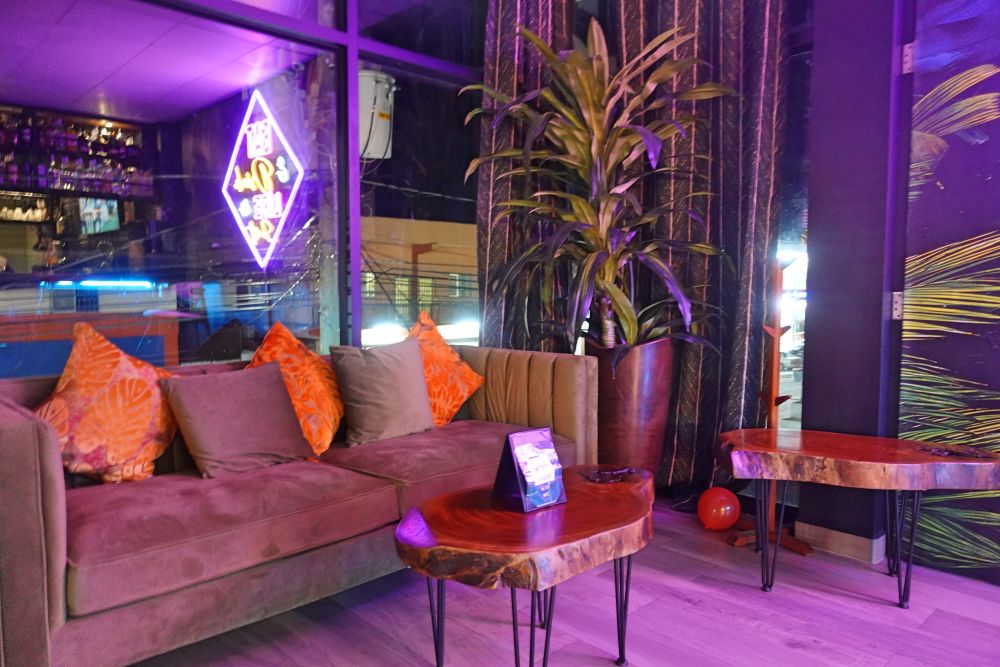 In one corner of the entrance, you'll find the ultimate rock and roll spot for enjoying live performances. It's strategically placed at a comfortable distance from the other dining areas and features plush sofa seating. The moment you step inside, you'll be immediately drawn to this prime location. Enveloped in dreamy and romantic shades of pink and purple lighting, it adds a significant touch of mystique to the atmosphere. It's no wonder that in just a few months since its opening, this has become one of the local Instagram-famous restaurants.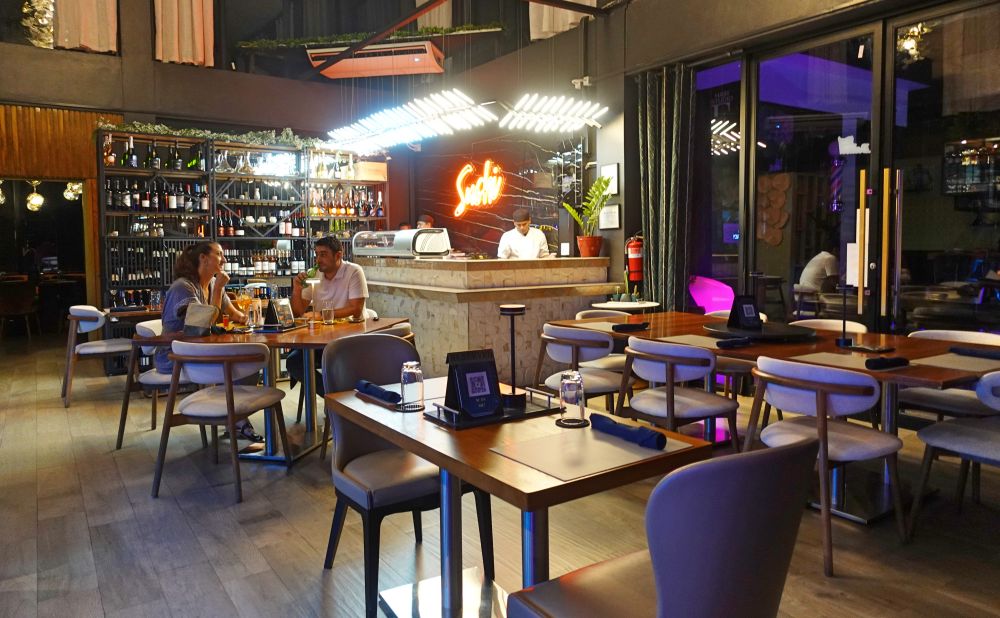 The menu at Five Fusion Restaurant & Bar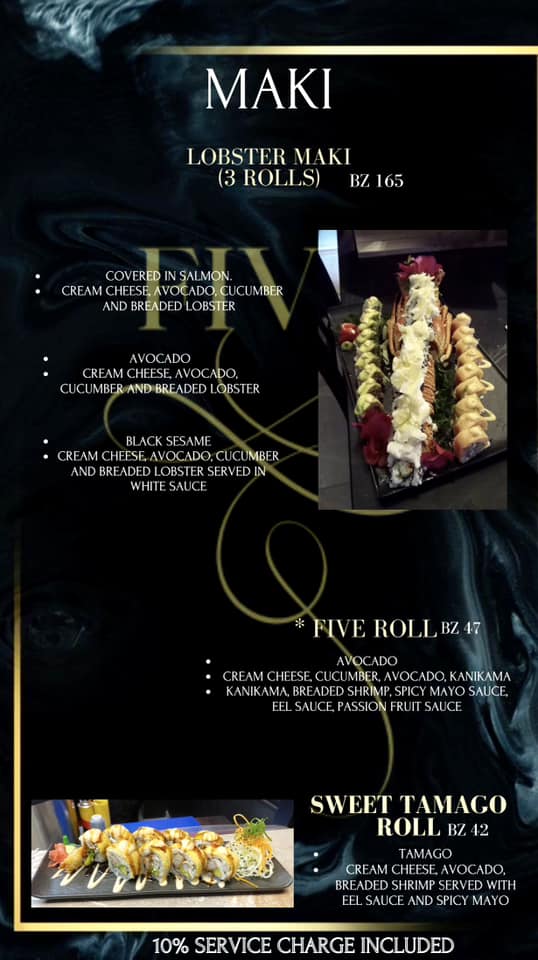 Five Fusion Restaurant & Bar offers a wide range of delicious options on their menu, but the standout feature is undoubtedly their sushi offerings.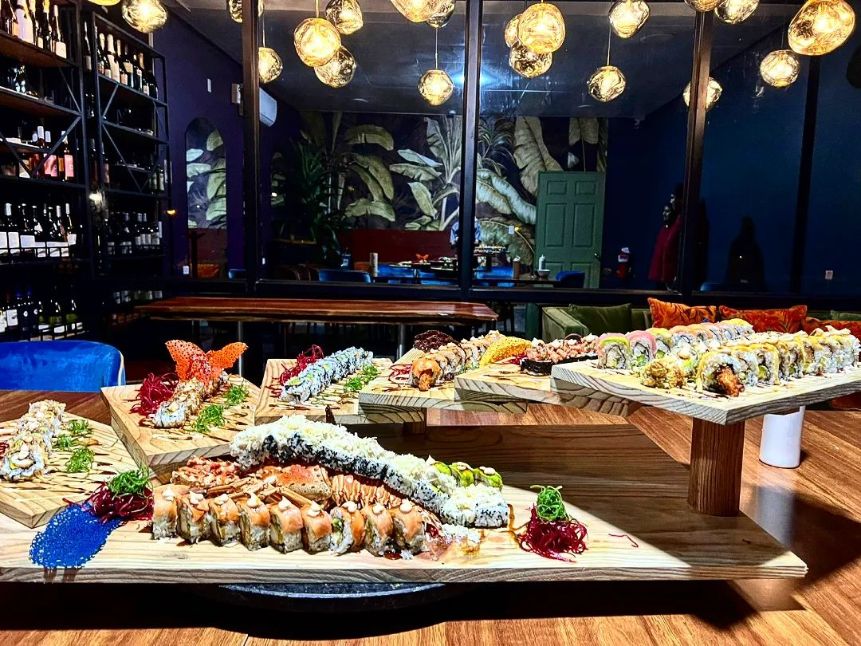 In Belize, it's rare to come across Japanese sushi, but in Belmopan, if you're craving Japanese cuisine, Five Fusion Restaurant & Bar is a must-visit. They offer options like hand rolls, sushi, sashimi, and more. Plus, every Saturday from 7:00 PM to 10:00 PM, there's a 20% discount on sushi.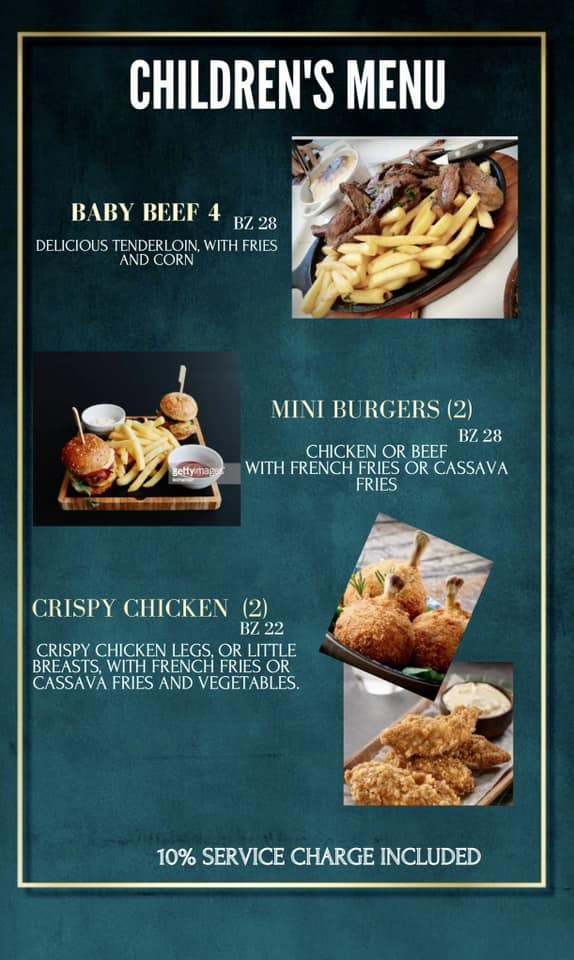 Children's Menu – A not-so-mini Mini Burger for BZ 28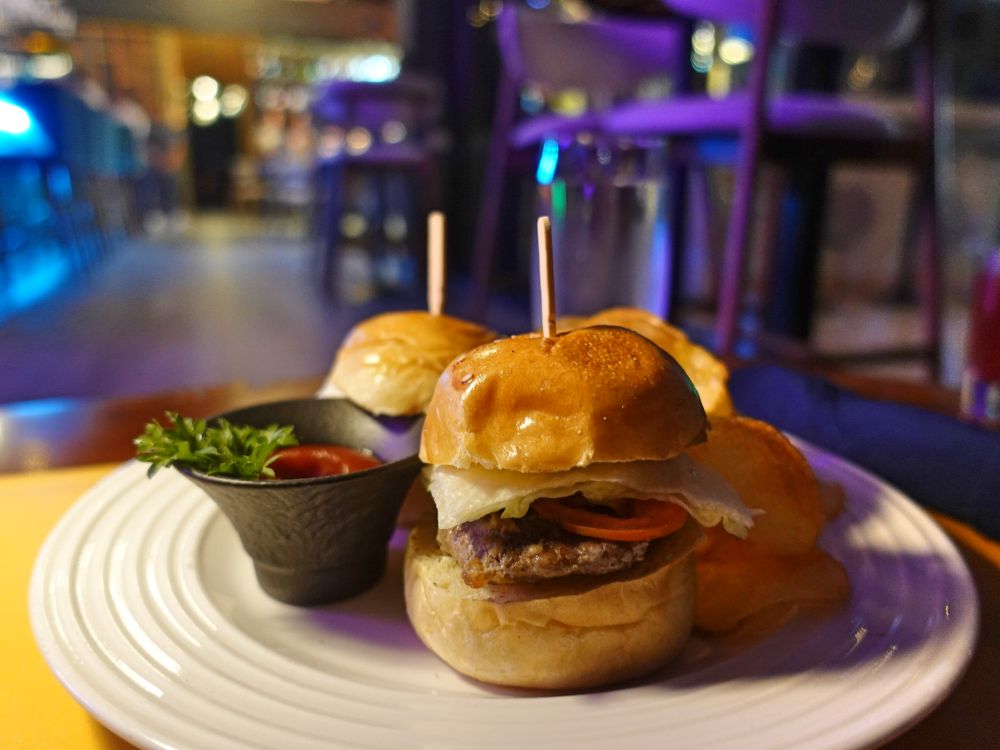 Arriving at the restaurant on this particular day after having already had dinner, I initially considered ordering dessert. However, I thought that French fries would be a better companion for the alcoholic beverages, so I ended up choosing the kid's menu with a mini burger meal. To my surprise, the burger in the meal was a bit larger than expected. However, it was disappointing to find that it came with potato chips instead of the fries I had in mind.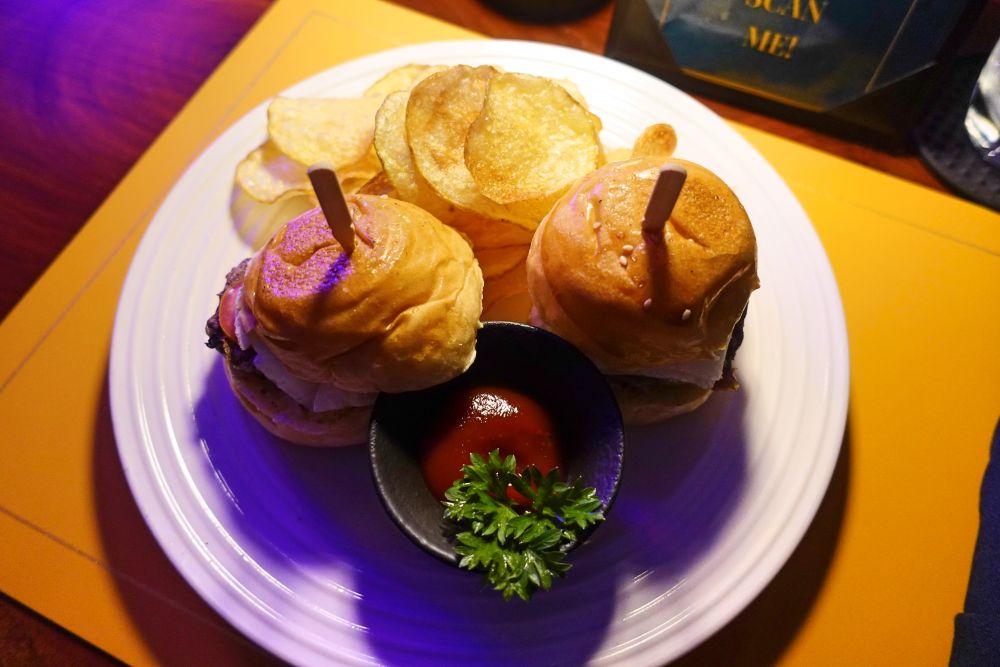 The hamburger meat at Five Fusion Restaurant & Bar can be chosen either as chicken or beef. On this particular day, I opted for beef. Perhaps it was due to the fact that I let the meal sit for a while before digging in, but both the bun and the burger patty had dried out to the point of being almost unpalatable. All in all, it shouldn't be the standard one would expect from the restaurant.
Dish of the day BZ 20.66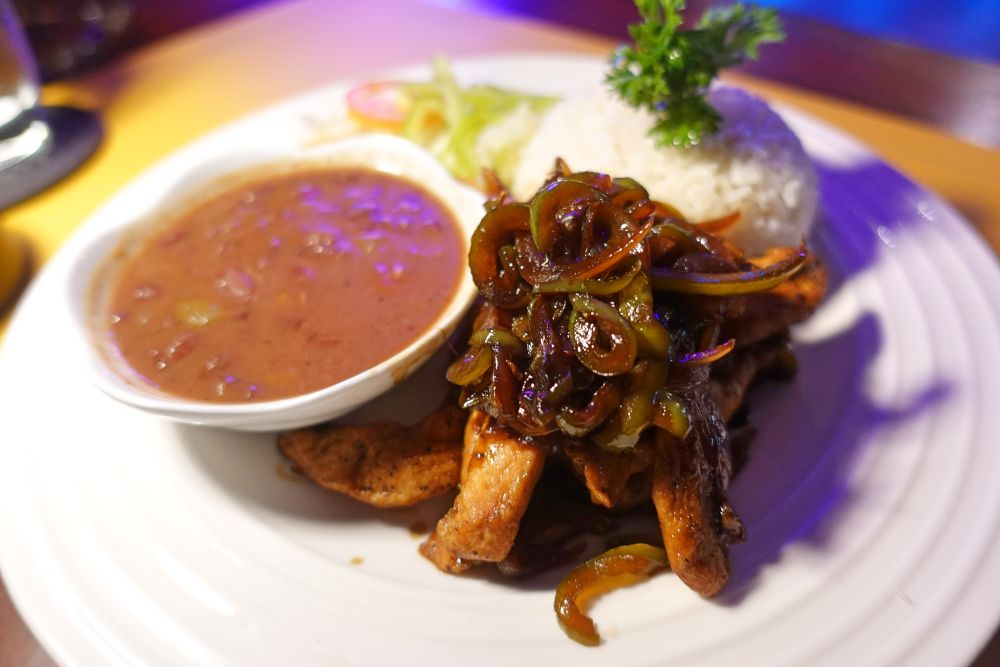 Upon perusing the menu, I noticed the daily special and inquired with the server about today's offering. After a considerable wait and two staff members later, I was finally informed that the special of the day was chicken.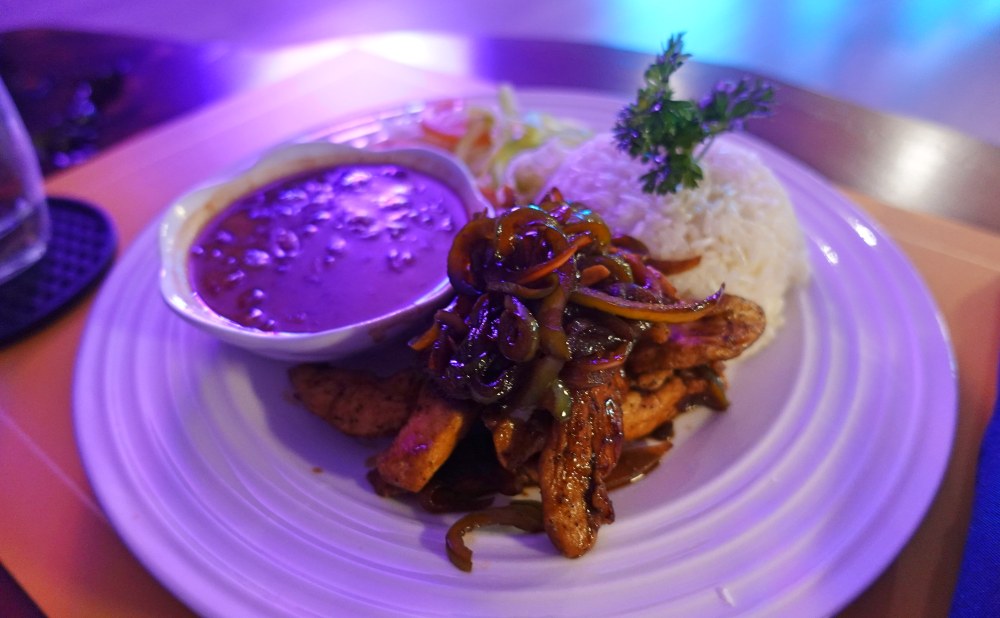 Compared to the mini burger meal, the daily special proved to be an economically sound choice on the menu. Surprisingly, the stir-fried chicken with vegetables delivered flavors reminiscent of Taiwan's quick stir-fry style!
What's the experience like to enjoy a Ladies Night in Belmopan with a performance by a singer from Placencia?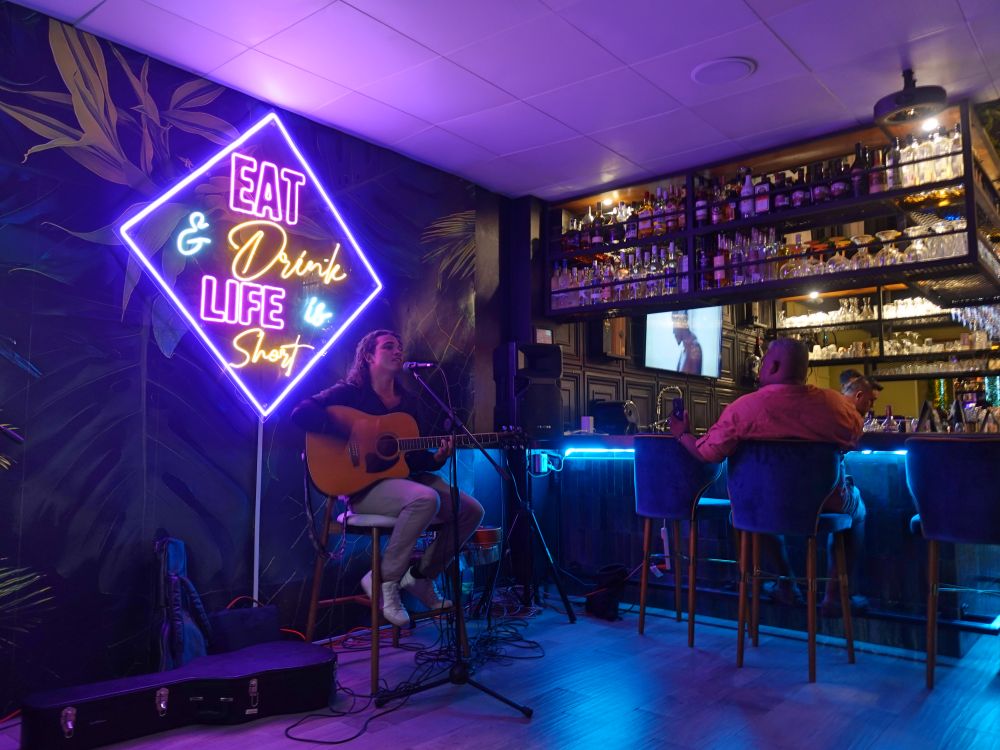 Five Fusion Restaurant & Bar hosts Ladies Night on an irregular basis (although I initially thought Ladies Night meant an all-female crowd). The entrance fee for Ladies Night is 40 Belizean Dollars per person, approximately 640 Taiwanese Dollars. This special night includes complimentary shots and a buy-one-get-one-free offer on cocktails.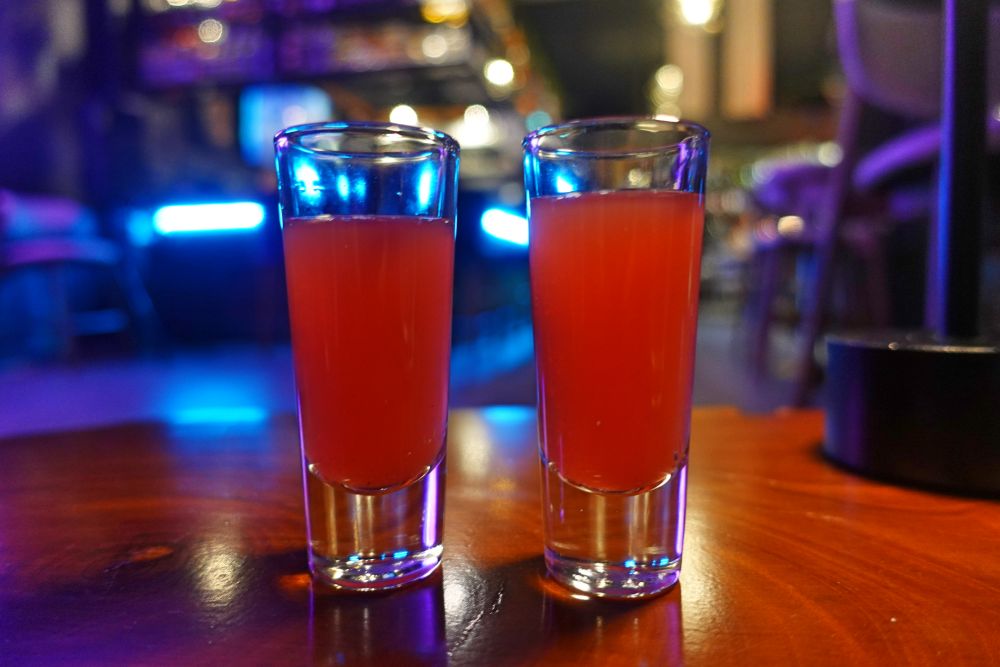 The highlight of the evening was undoubtedly the live performances, featuring Belizean local artists Achi and Kylon Eiley . These two musicians had distinct styles. Kylon Eiley, originally from Placencia, is a singer I had a chance to briefly meet during my visit to Placencia on Independence Day. Back then, I had left a party at POINT due to a musical style that didn't quite align with my preferences and, unfortunately, missed his live performance. It was a pleasant surprise to hear him perform in Belmopan, once again reaffirming that Belize is indeed a small place.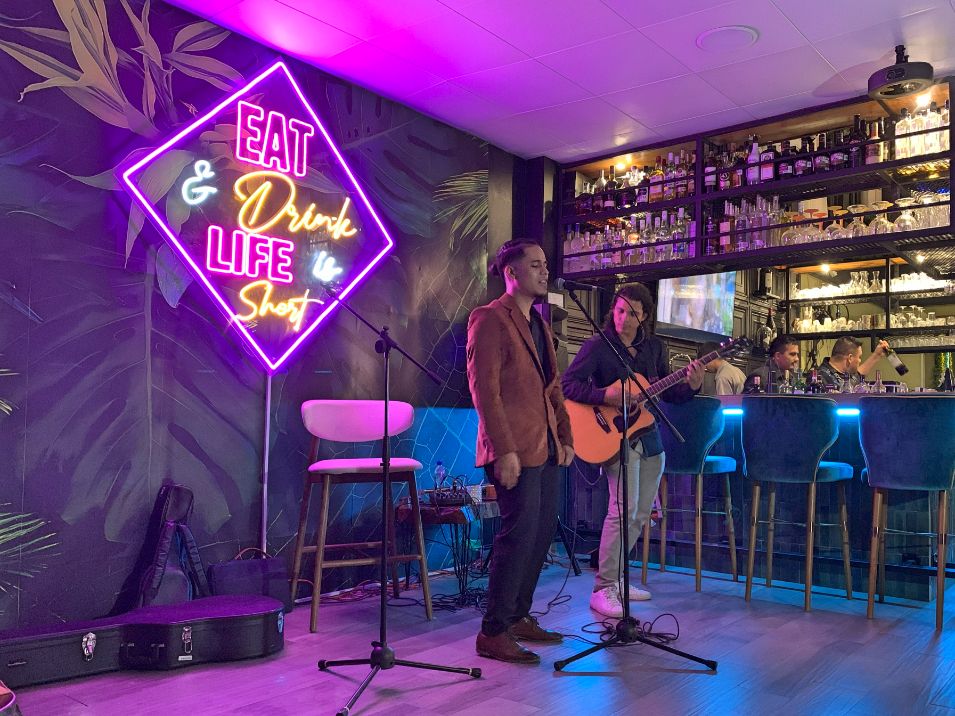 At first, we found the singer somewhat familiar, but due to the dim lighting in the restaurant, a different style of clothing than we'd seen before, and the influence of sunglasses, my friend and I couldn't determine if it was the same person. He sported the same distinctive curly hair as many locals in Belize! From our perspective, many locals had a similar look, so we didn't initially recognize him. I also never expected to enjoy his performance in Belmopan.
It wasn't until he recognized me as the little tag-along who was busy taking random shots with a camera while following photographer Kevin in Placencia back then.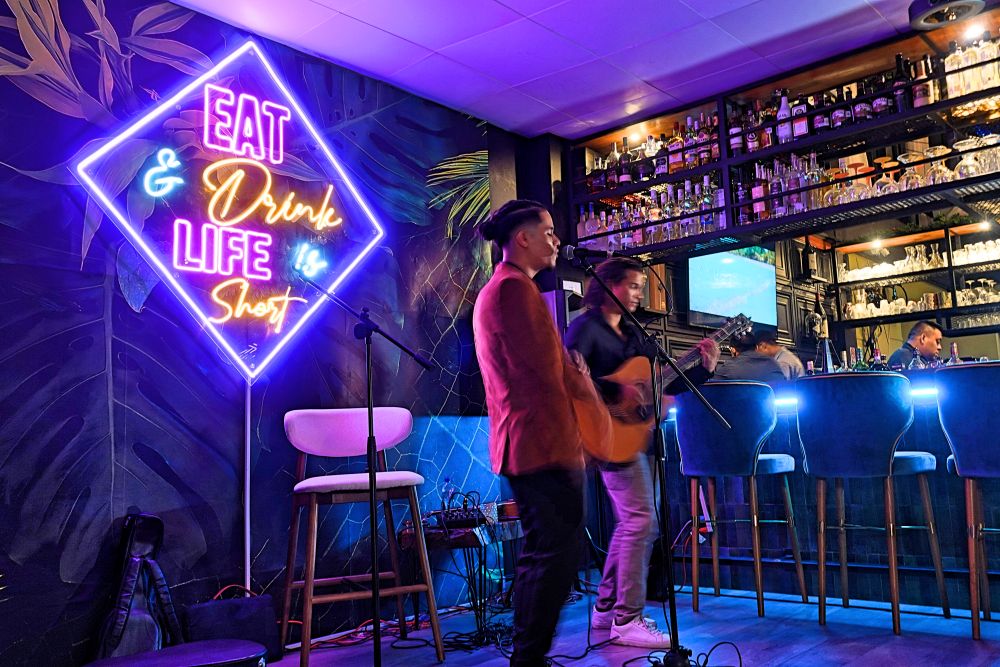 The live performance proved to be even more captivating than the music videos. It was a departure from the fast-paced party music commonly heard in Central America. The music was smooth and upbeat, resembling the gentle lapping of waves on a beach. I was delighted to experience this unique musical vibe in Belmopan.
However, it's worth noting that the advertised showtime on the poster was from 7:00 PM to 10:00 PM, but as is often the case in Belize style, the actual start time was closer to 9:00 PM.
Would you recommend Five Fusion Restaurant & Bar?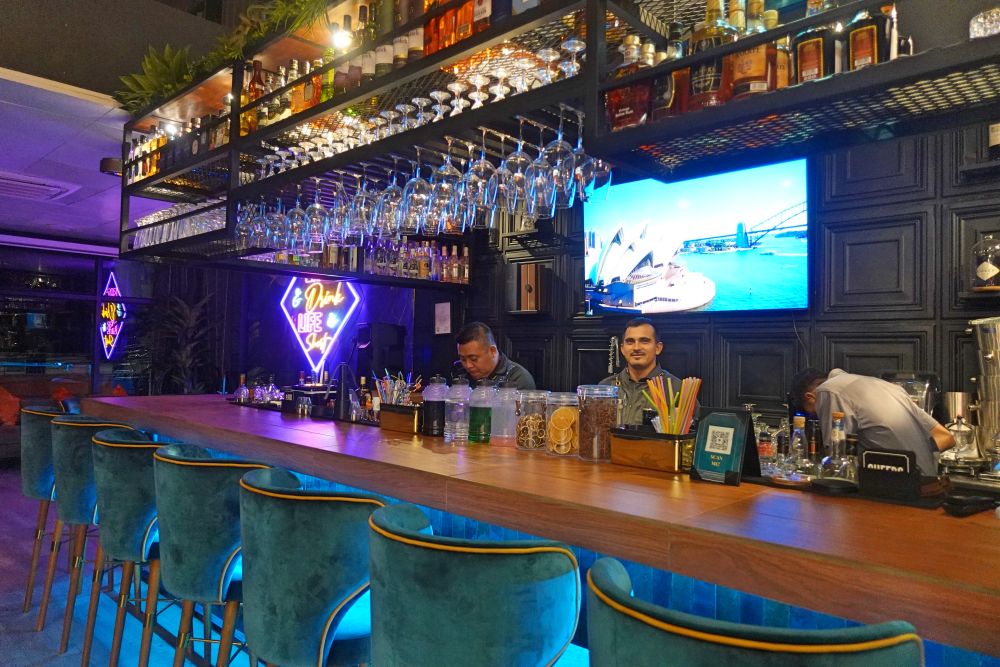 Even in the local context of Belmopan, the capital of Belize, such an atmospheric and meticulously designed restaurant isn't a common sight. Naturally, this level of ambiance reflects in the pricing, but it's well worth it for the overall experience. The environment and atmosphere are incredibly comfortable, making it an ideal spot for relaxing get-togethers with friends and family, or even hosting special events. It's also a suitable choice for celebrating birthdays with the whole family. However, as a restaurant and bar, there is considerable room for improvement in terms of the food quality and offerings.
The service was, without a doubt, the most stressful part of our experience. Inside the restaurant, there was a constant rotation of staff members, coming to our table approximately every 10 minutes to check if everything was alright and if we needed anything. This continued even after we had placed our orders. We simply wanted to unwind, have a conversation, and look forward to the live music performance. However, the frequent visits to clear our plates or refill our glasses felt excessive and somewhat disruptive. It would have been more enjoyable if they had allowed us to signal when we needed assistance.

Discover the Best Fresh Lobster Shopping Experience in Placencia, Belize: Buy and Cook Your Own Lobster at the Gym!

Belize | San Ignacio Travel Recommendations: Unraveling the Adventure of Ancient Tombs at Actun Tunichil Muknal – One-Day Tour to the Mayan Temple Crystal Cave

Belize Travel Guide: Placencia, a Hidden Gem for Tourists・25 Years of Traditional Lobster Festival and Fresh Lobster Delights