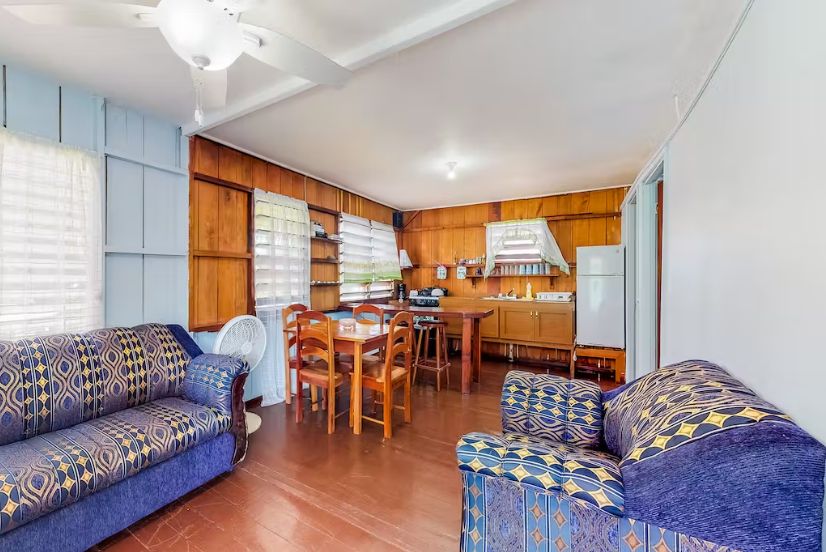 Affordable Accommodation in Placencia, Belize | Cozy Cottage with a Kitchen at Carol's Cabanas
On my first visit to Placencia, Belize, amidst numerous tourist hotspots and resorts, I wondered if there was an affordable and unique lodging option. In this blog post, I'm excited to introduce you to a standalone cottage with a fully equipped kitchen at Carol's Cabanas. Located just three minutes from the station, it offers comfortable accommodation for under $40 per person.
I arrived in Belize three months ago, and Placencia was a place I had yet to explore. This charming destination is situated on a peninsula in the southern part of Belize. July marked an eagerly anticipated season for me, as it was the start of lobster season. I had mistakenly assumed that Belize had lobster season all year round, but upon realizing that the town gets crowded during lobster festivals, driving up accommodation prices, my friends and I decided to make our way to Placencia a week earlier.
Carol's Cabanas in Placencias
Carol's Cabanas is conveniently located right along the main road in Placencia. Whether you're arriving by foot or car, you'll find it easily accessible. It's just a 3-minute walk to the nearest bus station, and if you're driving, there's ample parking available.
While Carol's Cabanas isn't directly on the coast, the beach is just a short 5-minute walk away. If you're yearning for the sea breeze and the sound of the waves, you won't have to travel far. During my stay, I had the pleasure of being accommodated in a room situated on the second floor, right above the gift shop.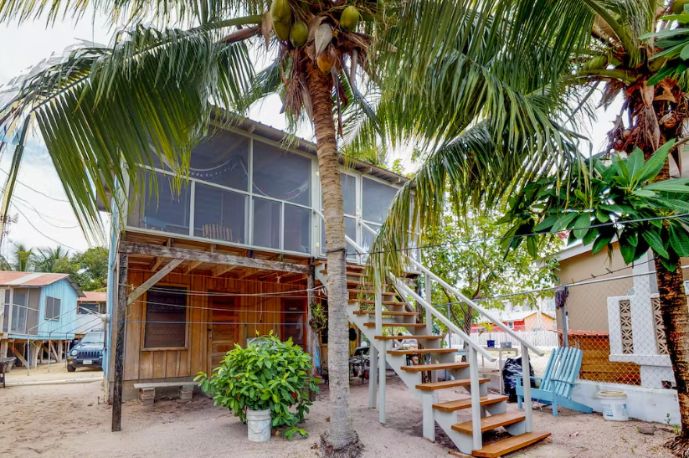 The accommodation operates on a self-check-in basis. Although we were able to locate the property, we initially couldn't determine which cottage was ours. Fortunately, we crossed paths with a member of the cleaning staff who kindly guided us to our room.
The door lock system had two layers. To access our room, we needed to unlock a key from a nearby code-locked box at the entrance. However, the door locks appeared a bit outdated, and we encountered some issues. On two occasions, we were locked out of our room, which was quite frustrating and time-consuming to resolve. This situation was especially challenging on the day of our Sunday check-out, as we were unable to reach any staff members. We only received a response and assistance on Monday, which was less than ideal.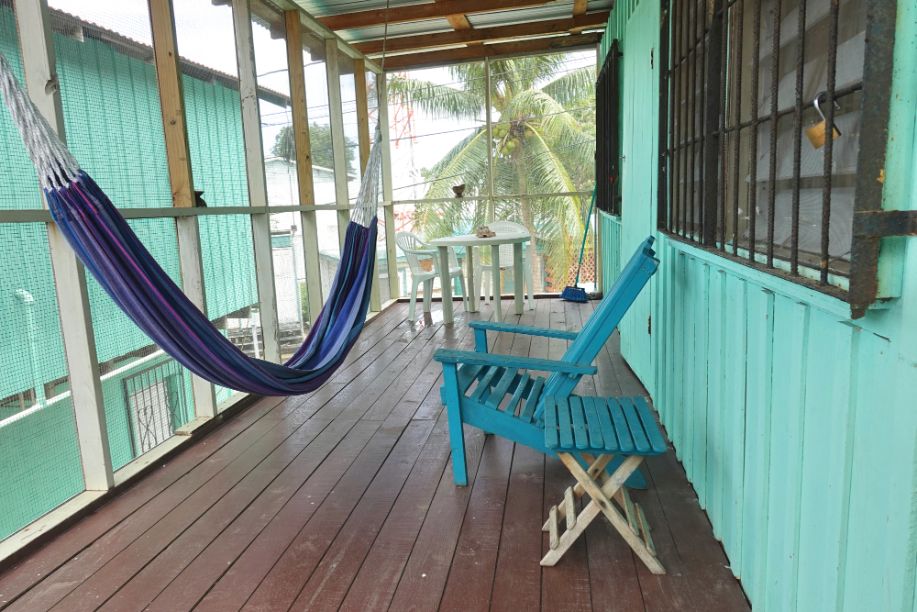 At Carol's Cabanas, each room boasts a delightful balcony adorned with comfy lounge chairs and hammocks. While the rooms have screened windows, they may not be entirely bug-proof, and we did experience the occasional mosquito intrusion. It's strongly recommended to bring mosquito repellent to ensure a more comfortable stay.
The hammocks, though a charming addition, might be a bit low for some guests' comfort. When lying in them, it can feel like you're almost touching the ground, which might leave some feeling less secure.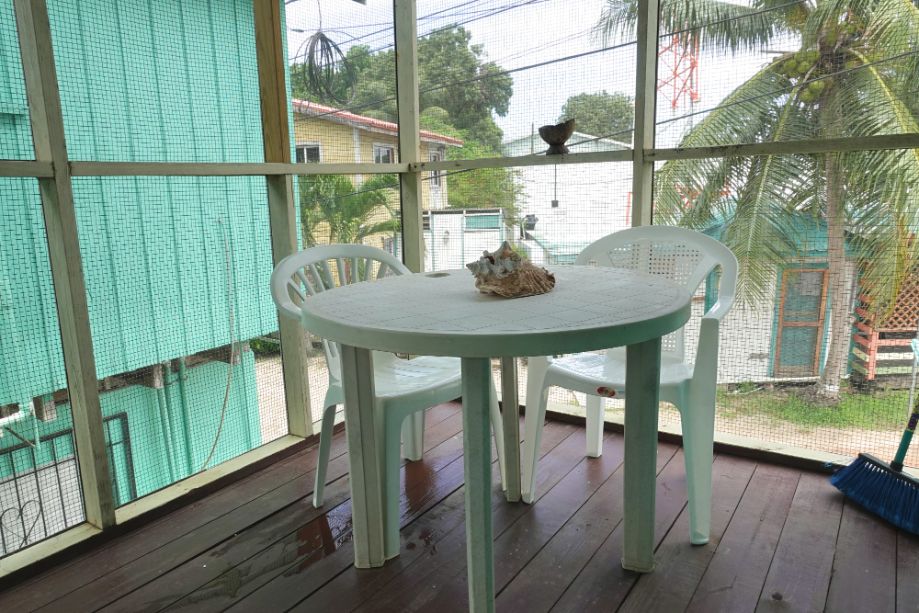 In the evenings, we would sit at the small table on the balcony, enjoying drinks and playing board games.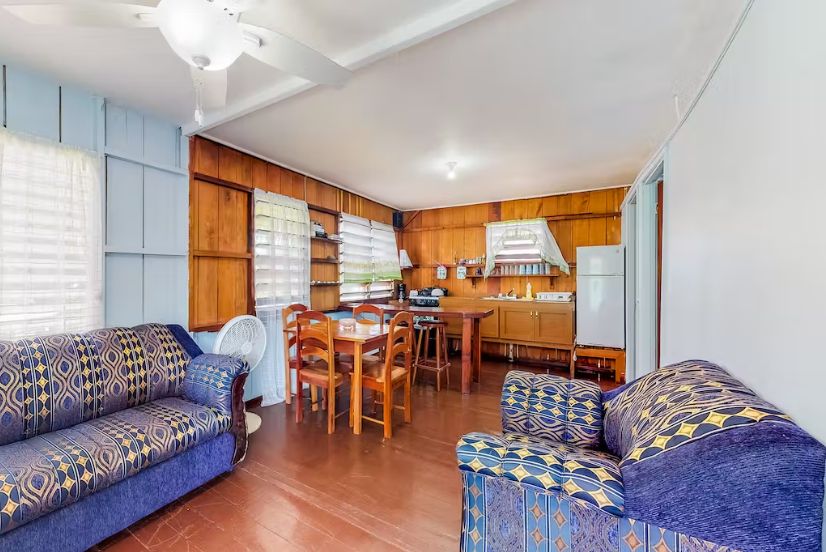 The rooms at Carol's Cabanas are remarkably spacious, easily accommodating four people without feeling crowded. However, it's worth noting that the actual configuration of our sofa was slightly different from what was depicted on the website images.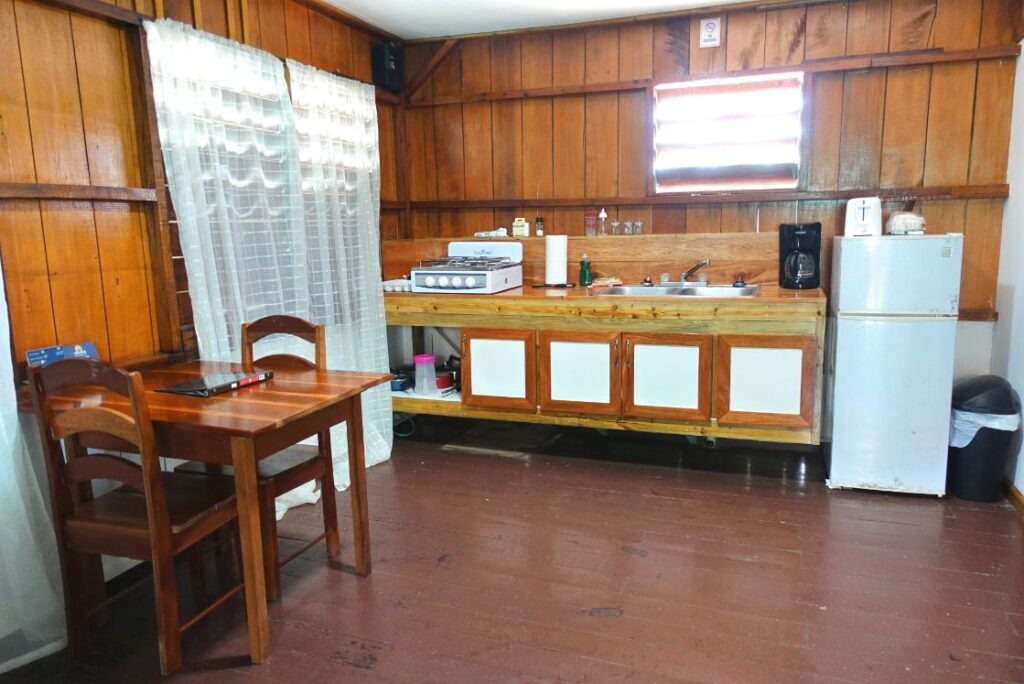 The highlight of this room is the fully equipped kitchen it offers. It includes a gas stove, coffee maker, toaster, refrigerator, and a variety of basic condiments, as well as an assortment of pots, pans, and utensils. This means that you have the convenience and freedom to showcase your culinary skills by purchasing fresh ingredients from the local market or supermarket.
Discover the Best Fresh Lobster Shopping Experience in Placencia, Belize: Buy and Cook Your Own Lobster at the Gym!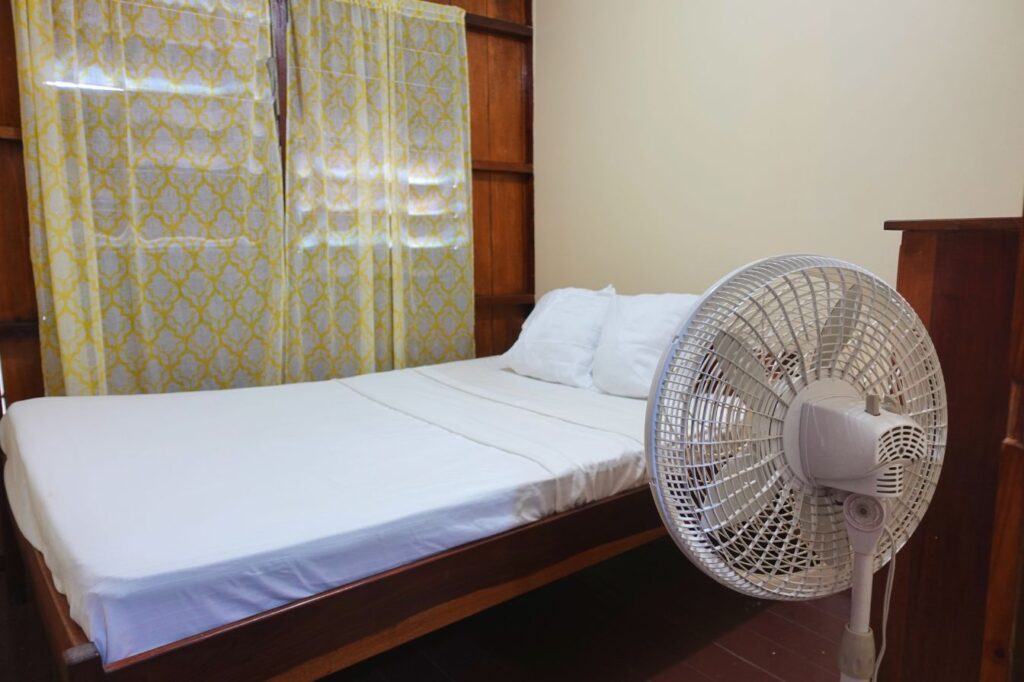 The four-person room consists of two bedrooms, each furnished with a double bed. Additionally, there is a spacious wardrobe, making it an excellent choice for long-term stays, as it provides ample storage space for your belongings.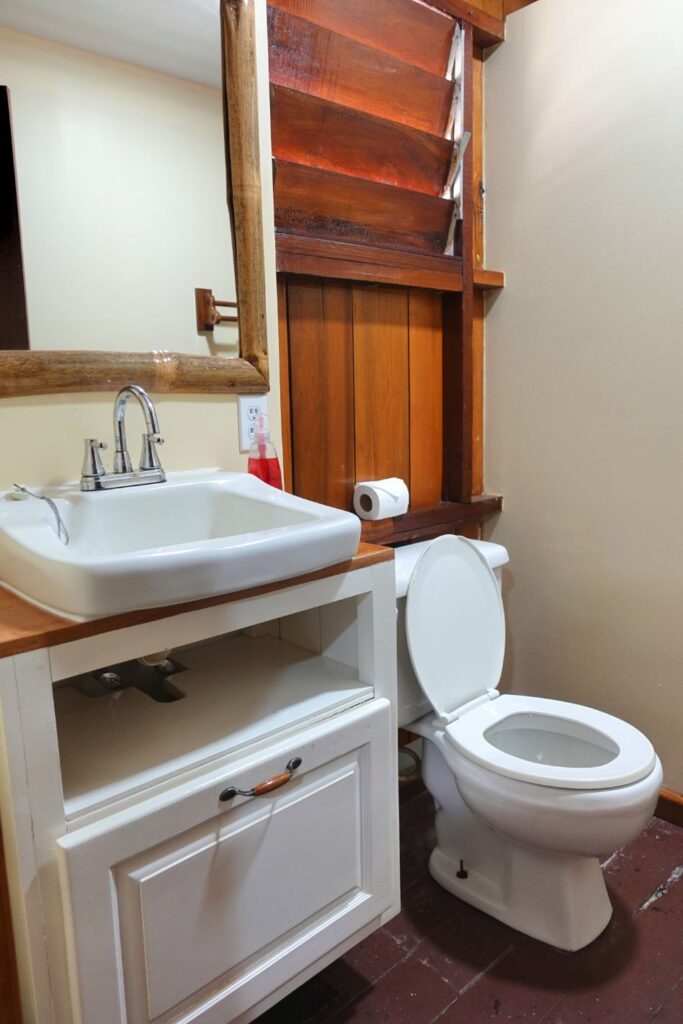 The bathroom features a separate dry and wet area, ensuring cleanliness and hygiene during your stay.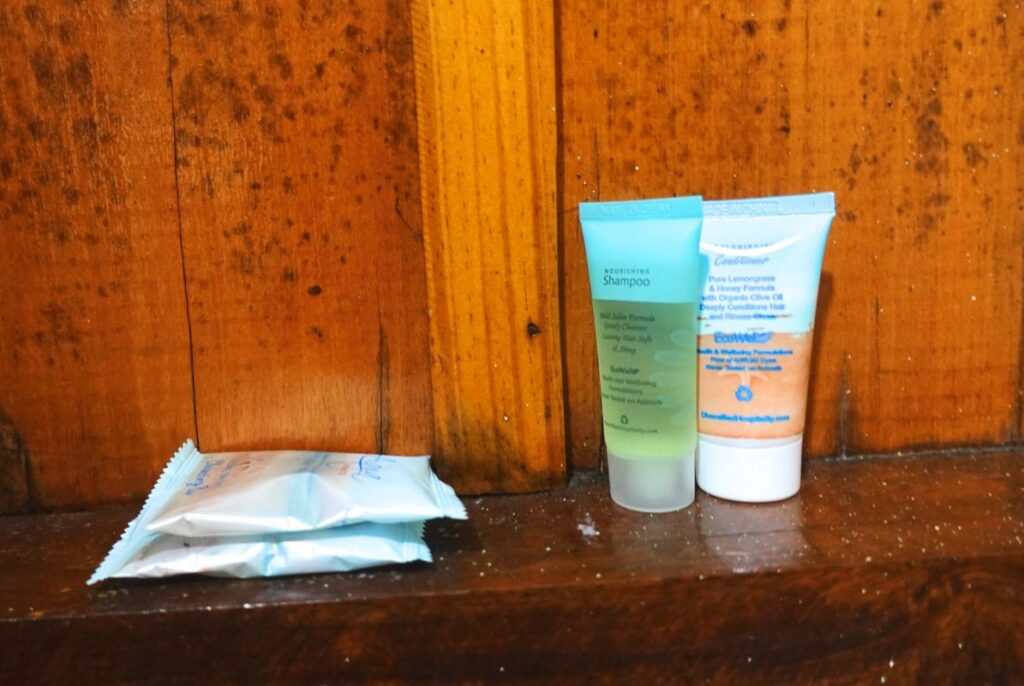 They also provide an adequate supply of amenities corresponding to the number of occupants, which is a thoughtful touch.
How to Book Carol's Cabanas in Placencia?
After comparing several booking websites, I ultimately chose to make a reservation through Vacasa website. We booked a four-person room for a Saturday check-in, with a total cost of $73.95. On average, it's quite comparable to the pricing of a youth hostel, but with the added benefit of having personal space and access to a private kitchen. Before check-in, Vacasa sends out instructions to your mailbox, which includes door lock codes, the Wi-Fi password, and more. However, the Wi-Fi coverage isn't entirely comprehensive, and most of the time, the connection was not very smooth.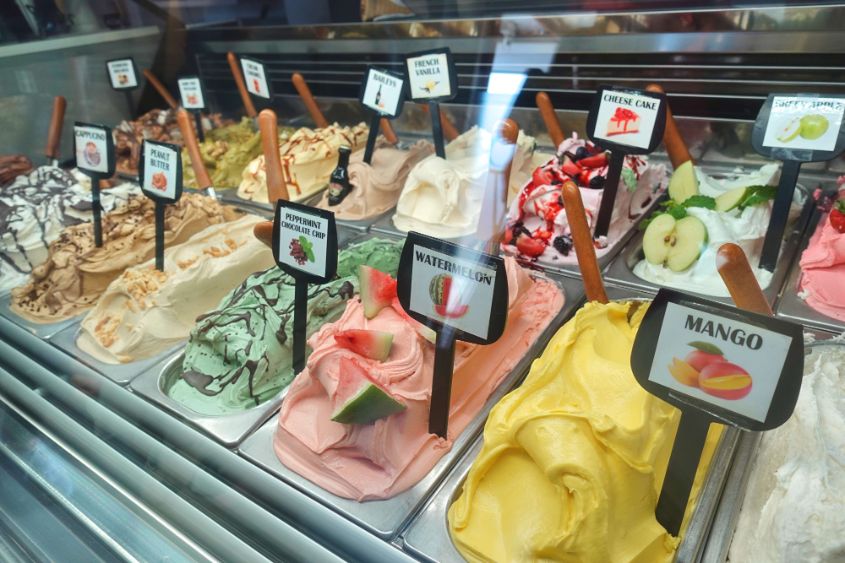 This room is conveniently located just two minutes away from the well-known Tuttifrutti Gelateria, a beloved ice cream shop among locals and travelers alike. It's often hailed as the best ice cream spot in Belize, so when in Placencia, it's a must-visit.
Is Carol's Cabanas in Placencia Worth Recommending?
As for whether I recommend Carol's Cabanas in Placencia, overall, it's quite a favorable choice. There's room for some improvement in terms of facilities, but it's well-located, reasonably priced, and the rooms are clean and well-maintained. Do keep in mind that, due to its proximity to the main road, there might be some noise from tourists at night. So, if you're a light sleeper, you might want to consider alternative accommodations.
For More Exciting Articles About My Adventures in Belize
September Activities in Belize | What's the Experience for Taiwanese in Belize, Celebrating Its 42nd Independence Day in Placencia?
Belizean Culinary Delights in Belmopan: Aria's Lounge, a 4.1-Star Garden-Style Local Cuisine Restaurant
Your Ultimate Guide to Belmopan Nightlife |Five Fusion Restaurant & Bar
Belize | San Ignacio Travel Recommendations: Unraveling the Adventure of Ancient Tombs at Actun Tunichil Muknal – One-Day Tour to the Mayan Temple Crystal Cave
Belize Travel Guide: Placencia, a Hidden Gem for Tourists・25 Years of Traditional Lobster Festival and Fresh Lobster Delights